Evo kako da preživite ako se ikada izgubite u divljini: 8 trikova bez kojih ne možete preživjeti
Moderni se ljudi naviknu na ugodan život s tehnologijom i počinju zaboravljati što znači preživjeti u divljini. Nema velike šanse da se to dogodi, ali ipak se možete izgubiti dok kampirate s prijateljima, na primjer. Stoga je dobro znati neke jednostavne trikove koje možete izvući ako se nađete sami u prirodi.
1. Sakupite jutarnju rosu.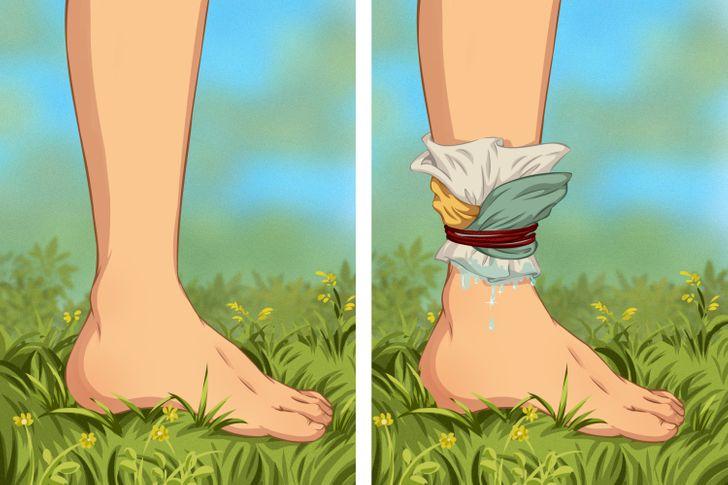 Da biste preživjeli, prije svega vam je potrebna voda. Dobar izvor toga je jutarnja rosa. Samo ga skupite komadom tkanine s drveća i trave. Kada je tkanina mokra, iscijedite vodu u usta. Kao opcija, ako je vani toplo, samo omotajte noge komadom krpe i zatim hodajte po travi.
2. Koristite lišće da se zagrije.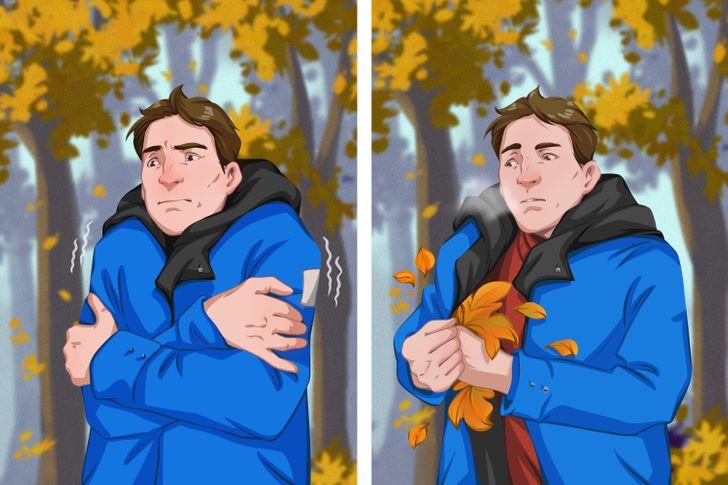 Listovi su dobar izolacijski materijal. Noći mogu biti vrlo hladne, pa ih možete koristiti za grijanje. Na primjer, napunite jaknu lišćem ili napravite deku od njih.
Također, dobre su i kao vreća za spavanje. Mnogo je bolje nego spavati na zemlji.
3. Napravite filter za vodu.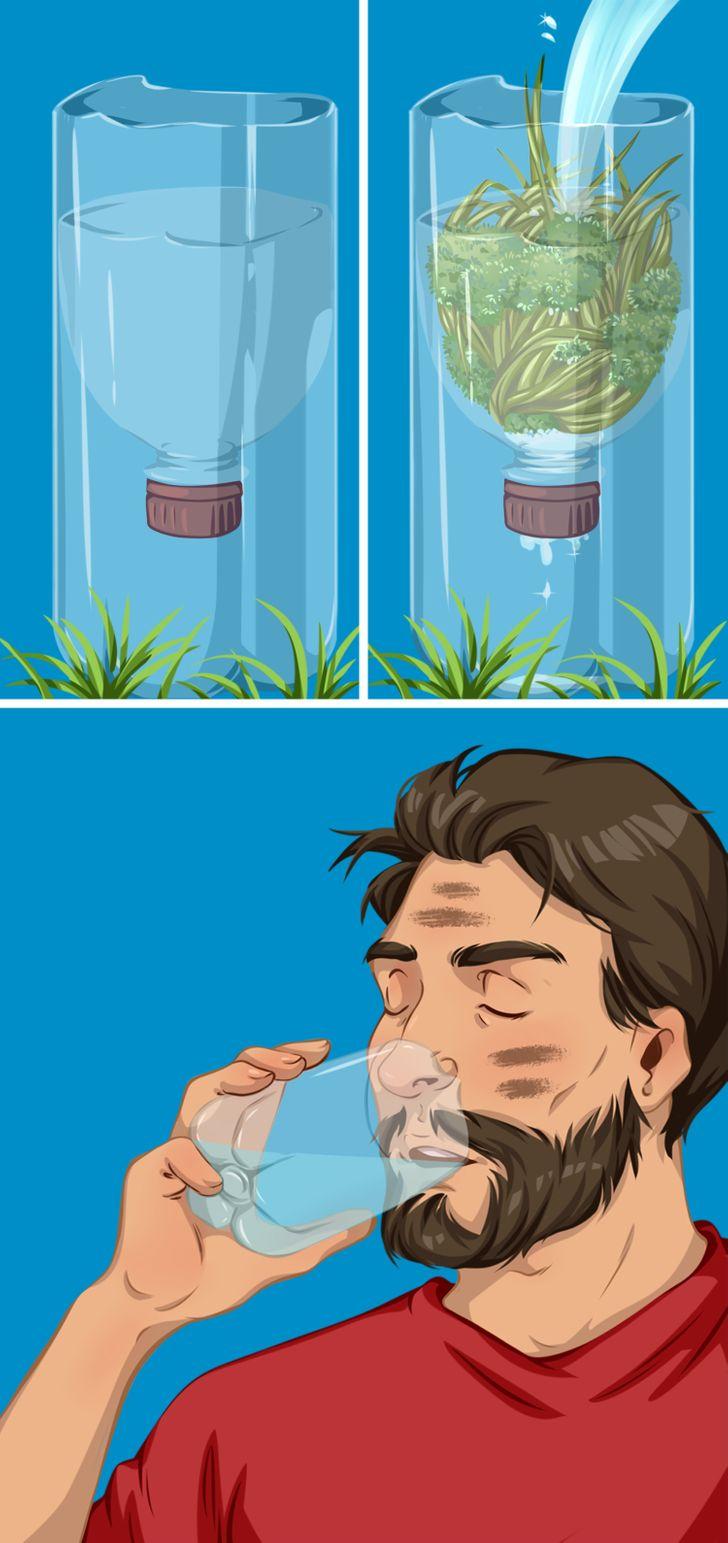 Ako slučajno imate plastičnu bocu, možete sami napraviti filter za prljavu vodu. Prvo napravite rupu u čepu boce. Zatim izrežite bocu i preklopite dio kao što je prikazano na slici. Unutra stavite travu, kamenje, ugljen i sve što nađete za sustav čišćenja.
Sada je vaš filter za vodu spreman.
4. Nemojte piti urin ako ne možete pronaći vodu.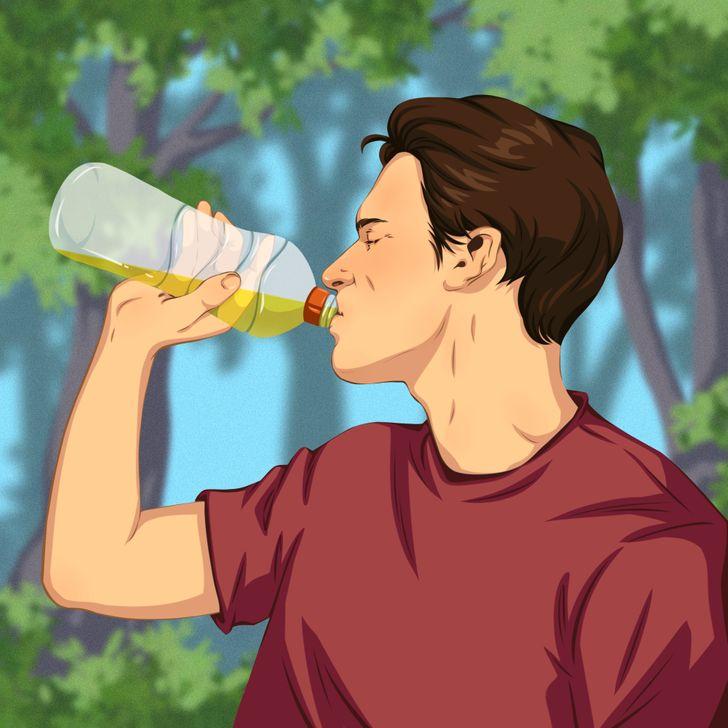 Čini se da je dobra ideja piti vlastiti urin kada ne možete pronaći vodu i postajete očajni, no stručnjaci kažu da će vas to još više dehidrirati.
Sadrži otopljene soli, minerale i količine toksina u tragovima iz vaše jetre. Jednostavno rečeno, opasno je.
5. Sakupljajte vodu pomoću drveća i sunca.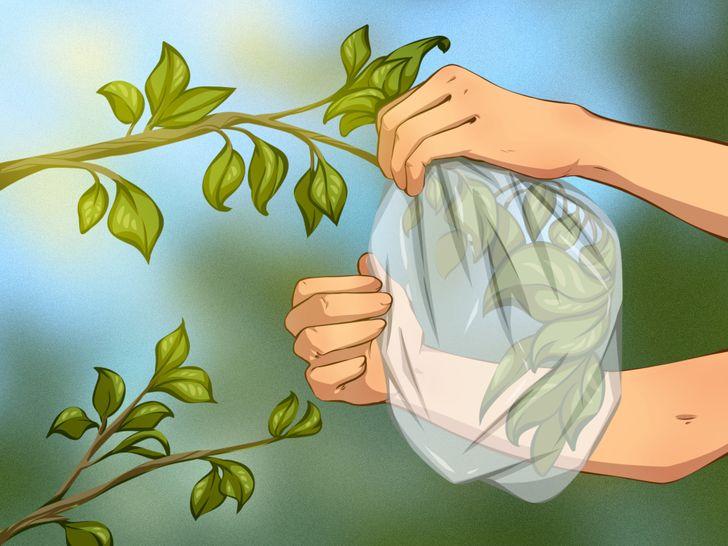 Ako imate plastičnu vrećicu, čvrsto je pričvrstite preko grane s lišćem. Ne smije proći zrak. Ostavite par sati. Ne zaboravite da grane trebaju biti pod suncem, tako da će lišće stvoriti kondenzat.
6. Upotrijebite vlastitu odjeću da zapalite vatru.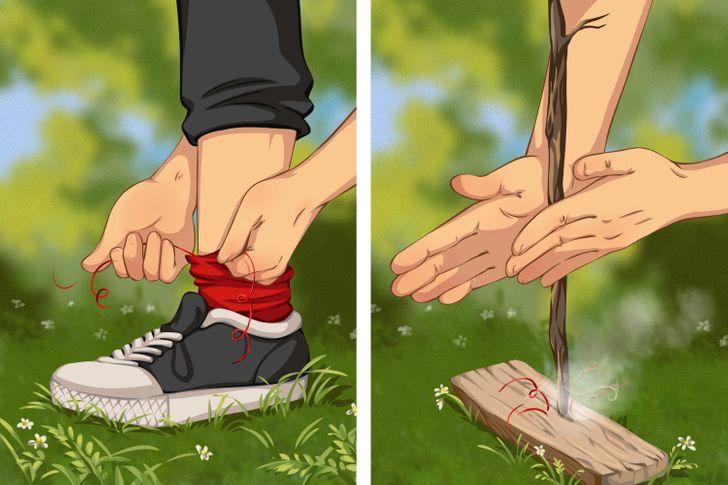 Za vatru trljanjem treba vam nešto suho i malo. U slučaju da ne možete pronaći suho lišće ili male komadiće drva, samo koristite svoju odjeću. To može biti čak i konac iz vaše čarape.
7. Otjerajte kukce borom.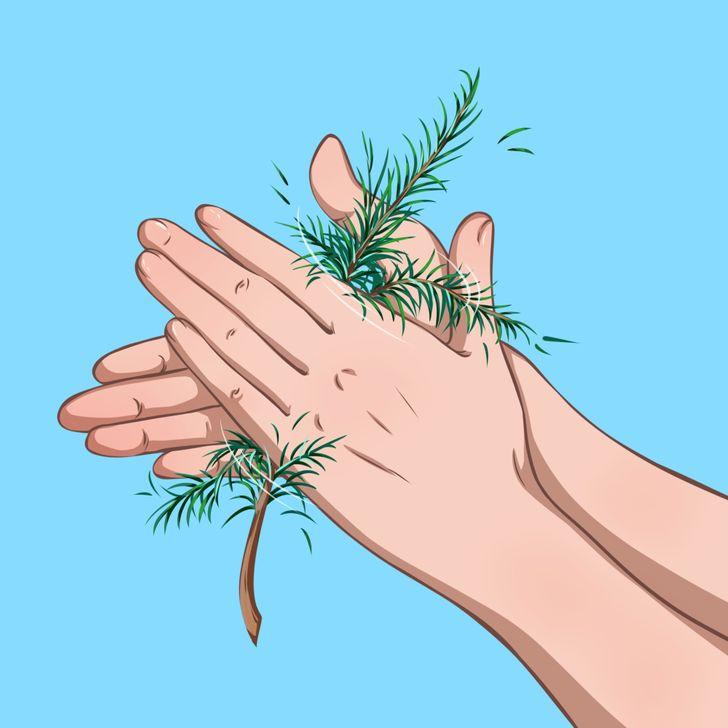 Ako ste umorni od dosadnih komaraca i buba, jednostavno pronađite bor. Borovo ulje je snažan repelent. Zdrobite iglice i utrljajte ih na kožu.
8. Koristite satove kao kompas.
Čak vam i analogni sat može pokazati smjer. Držite sat vodoravno tako da bude paralelan s tlom. Sada okrenite sat ili kazaljku tako da kazaljka vašeg sata bude usmjerena izravno prema suncu.
Zatim morate pronaći srednju točku kuta između kazaljke sata i oznake 12 sati na satu kao što je prikazano na slici. Srednja točka između 2 oznake je jug.