10 neočekivanih stvari koje su nam se vratile iz prošlosti poput bumeranga
U prošlosti su postojali mnogi bistri umovi i stvorili neke izvanredne stvari.
I koliko god to zvučalo nevjerovatno, neki izumi koje smatramo skroz novima zapravo su izumljeni u dalekoj prošlosti.
1. Vodeni tricikl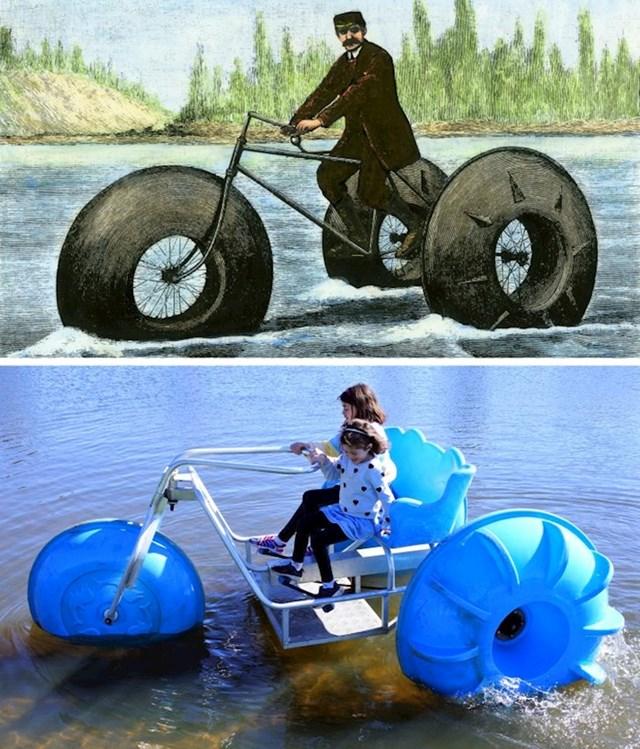 Izumljen je davne 1890., a vrlo slične konstrukcije koriste se i danas za vožnju po rijekama.
2. Naočale za čitanje u krevetu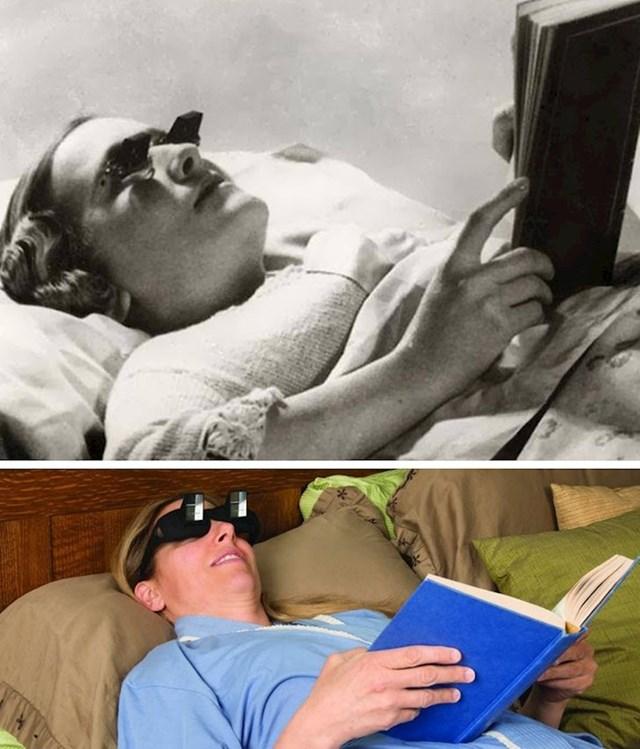 Naočale Hamblin, poznate i kao lijene naočale, dizajnirane su još 1936. godine. Njihova je svrha bila olakšati ljudima čitanje, tako da ne moraju gomilati jastuke ispod glave kada leže u krevetu i žele čitati. Iako se prvi kreirani model nikada nije pojavio u prodaji, danas ih možemo pronaći na tržištu, i to po vrlo pristupačnoj cijeni.
3. Hidrocikl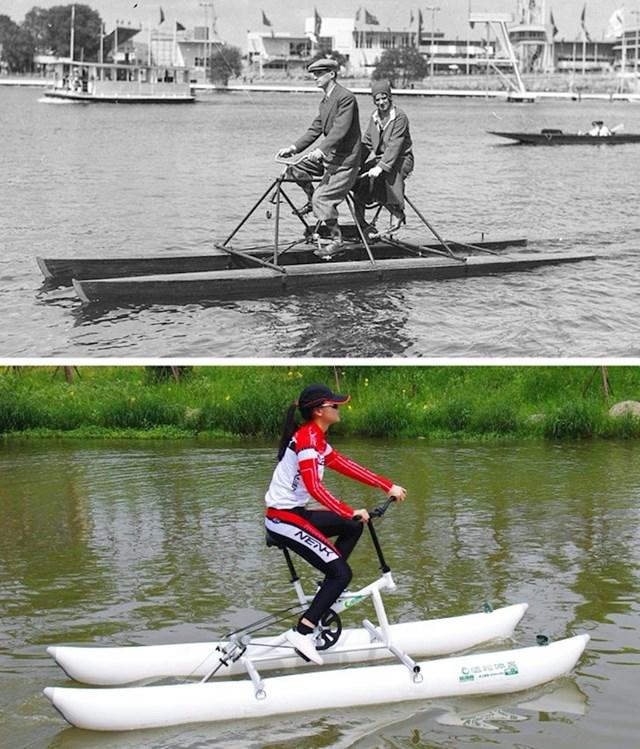 Vjeruje se da je prvi vodeni bicikl konstruirao još Leonardo da Vinci. Međutim, najstarija slika koju smo uspjeli pronaći je ona iz 1930. snimljena na izložbi u Stockholmu.
4. Romobil s motorom / električni romobil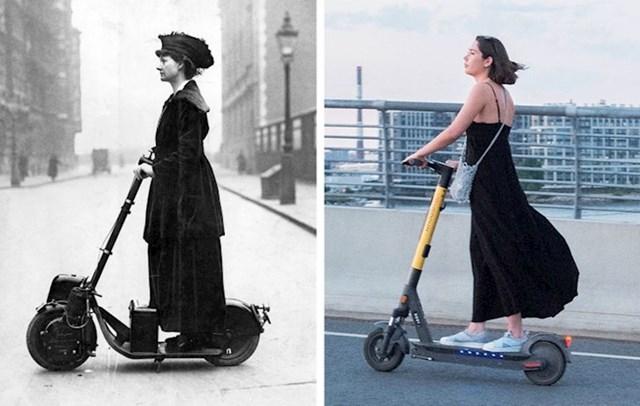 Autoped, također poznat kao motorni skuter, proizvodila je istoimena tvrtka iz SAD-a se od 1915. do 1922. godine. Premda je i u to vrijeme bio prilično učinkovit, nije bio niti blizu široko rasprostranjen kao recimo današnji električni romobili.
5. Perilica za suđe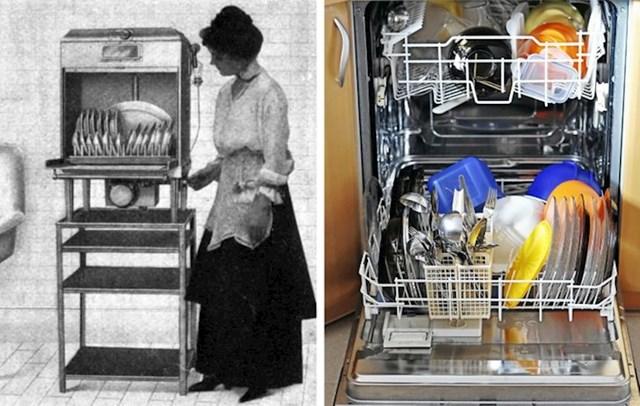 Prvi mehanički uređaj za pranje posuđa izumljen je i patentiran 1850. godine. Stroj je napravljen od drveta i morao se pokretati ručno dok bi voda prskala posuđe.
6. Pedalina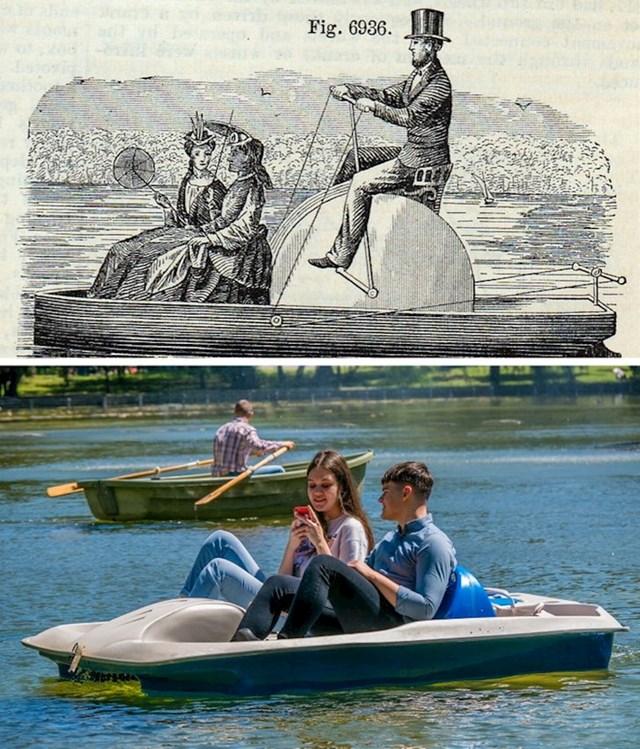 Fotografija prve pedaline datira iz 1870. godine. Današnje pedaline koje koriste uglavnom djeca jako nalikuju na ovu staru konstrukciju.
7. Menstrualne čašice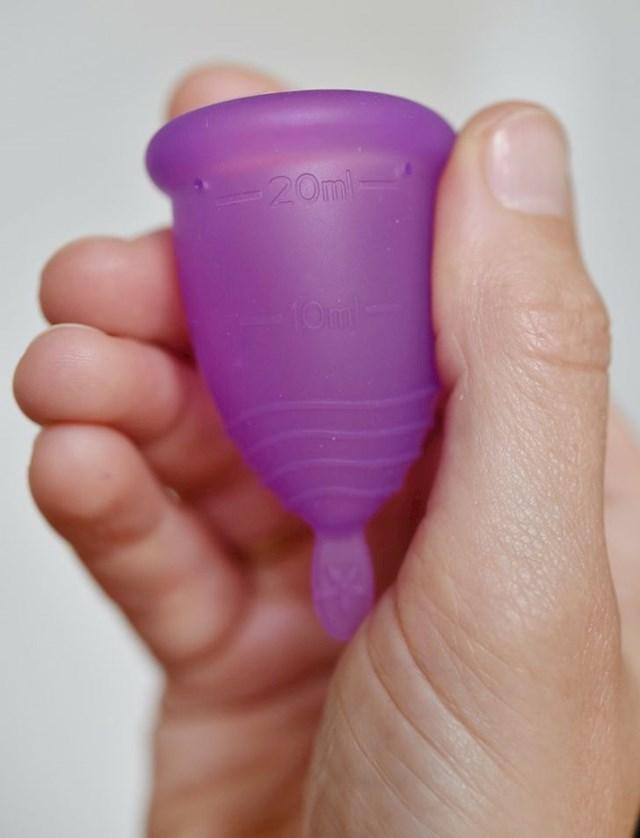 Prve menstrualne čašice predstavljene su u 1860-tima, a premda su bile inovativnog dizajna, doživjele su totalni neuspjeh na tržištu. Godine 1937. američka glumica Leona Chalmers dizajnirala je i patentirala prve suvremene menstrualne čašice, koje su bile vrlo slične čašicama koje danas koristimo.
8. VR naočale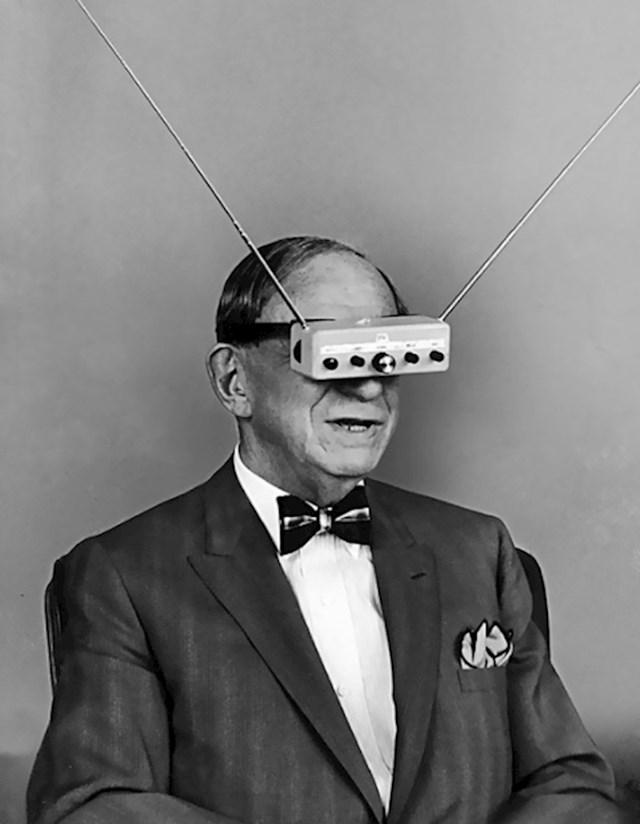 Uređaj sličan VR naočalama napravio je Hugo Gernsback davne 1936. Te stare televizijske naočale su, nažalost, odbačene kao nepraktične. Tko bi rekao da će manje od 100 godina nakon toga svijet poludjeti za sličnim takvim naočalama.