Evo zašto ne biste trebali biti bosi čak ni u kući, razlozi nisu bezazleni
Izuvanje cipela čim dođete kući upravo je ono što vam je potrebno da se opustite nakon napornog dana. Ali pustiti umorna stopala da se opuste ne znači da ćete biti potpuno bosi kod kuće. Zapravo, hodanje bez kućnih cipela može imati neugodne posljedice po zdravlje i ljepotu vaših stopala.
1. Vaša stopala su izloženija bakterijama.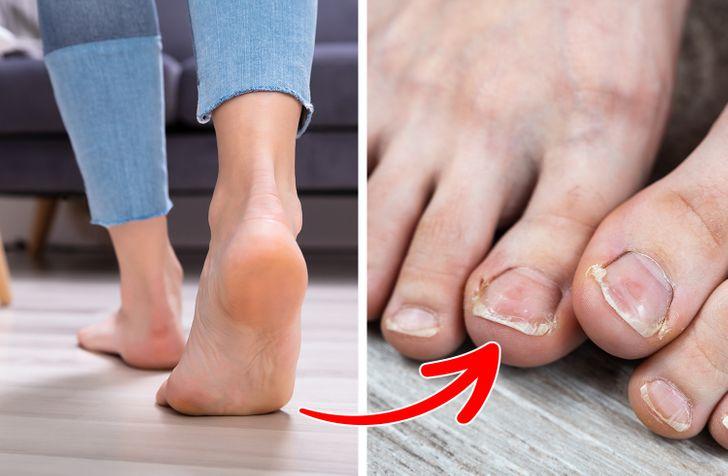 Čak i ako ste upravo oprali pod, to ne znači da je potpuno bez bakterija. Vaši podovi mogu izgledati čisto, ali u stvarnosti još uvijek postoji kućna prašina koja sadrži mnogo štetnih bakterija i gljivica. Ako hodate uokolo bosi, izlažete se mikroorganizmima koji mogu zaraziti kožu vaših stopala. To, pak, može zaraziti vaše nokte na nogama i uzrokovati da požute i postanu lomljivi.
2. Tvrde površine nisu dobre za vaša stopala.
Hodanje bosih nogu po travi s vremena na vrijeme je ugodno i čak vam može pomoći da se oslobodite stresa, ali ako to radite u zatvorenom prostoru, zapravo možete oštetiti vaša stopala. Mekše površine omogućuju vašim stopalima prirodno tonuće i podupiru unutrašnjost stopala. No većina podova je pretvrda, a hodanje bez potpore za cipele uzrokuje neprirodan stres koji na kraju može dovesti do bolova u petama i koljenima.
3. Može dovesti do ozljeda.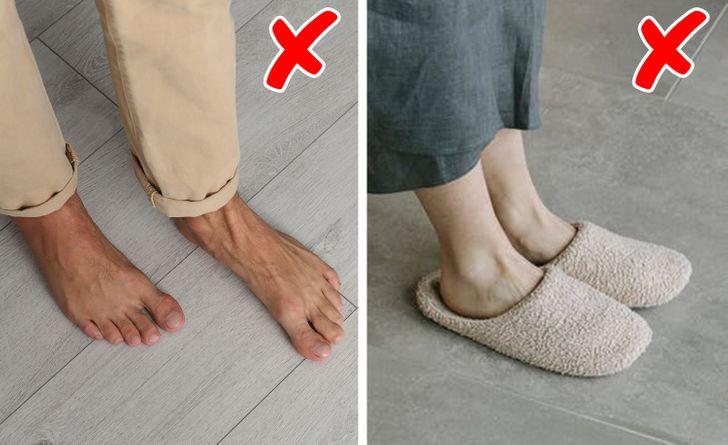 Izuti cipele i pustiti noge da dišu zasigurno je dobar osjećaj nakon dugog dana na poslu, ali hodanje po kući bez cipela može dovesti do padova i ozljeda. Istraživanja su pokazala da nošenje papuča ili čarapa bez cipela može uzrokovati padove i povlačenje mišića kao rezultat pada.
4. Mogla bi vas ozlijediti leđa.
Ako ste ikada osjetili da vas bole noge nakon što ste hodali bosi, za to zapravo postoji znanstveno objašnjenje. Hodanje bosi po tvrdim podlogama uzrokuje neravnomjernu raspodjelu težine po stopalima. Ova neravnoteža može pogoršati postojeće deformacije stopala, a može čak utjecati i na gornje dijelove tijela, uzrokujući bolove u koljenima i leđima.
5. Može uzrokovati smrdljive noge.
Osim što vas bole noge i leđa, redovito hodanje bosi može uzrokovati neugodan tjelesni miris. Ne nošenje cipela znači da nema zaštite od bakterija u tuševima u teretani, pa čak ni kod kuće. Kada hodate bosi, lako možete doći u kontakt s ovim infekcijama, koje mogu uzrokovati miris vaših stopala.