Vratio se najpoznatiji fotošop troler sa još smiješnim izdanjima, oplakat ćete dok budete gledali fotke i opise
Sve može poslužiti i za ozbiljan posao, i za zabavu. Photoshop nije iznimka od ovog pravila. To dobro zna James Friedman, koji se ovim programom do mile volje ismijava sa svojim pretplatnicima. Svoje zahtjeve šalju Jamesu, unaprijed znajući da će ih on pokušati shvatiti što je moguće pogrešnije. Pa, rezultat takve interakcije su takvi radovi.
Možete li ukloniti mog bivšeg s ove fotografije?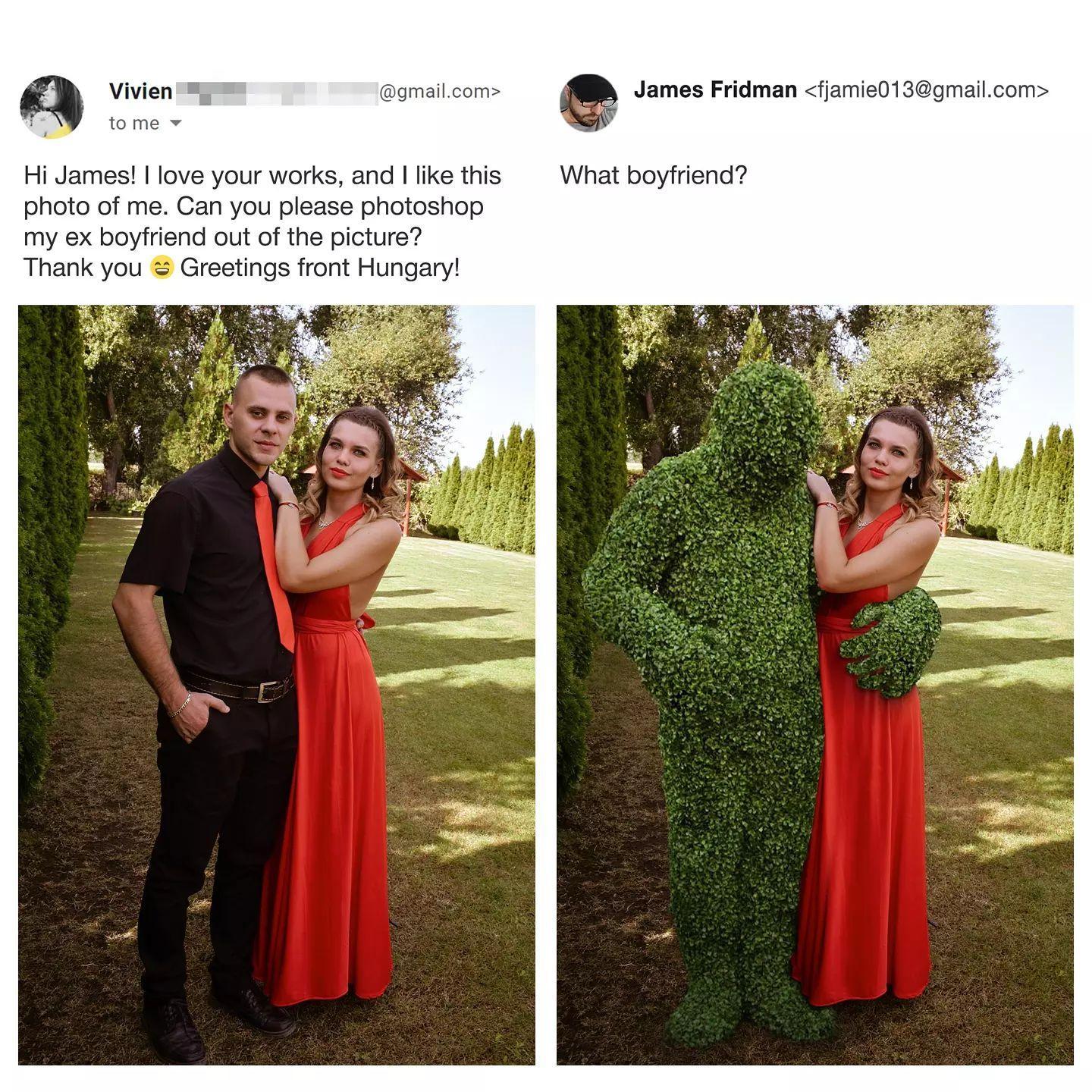 Moja lijeva ruka izgleda čudno, možete li učiniti da izgleda kao da držim nešto u njoj?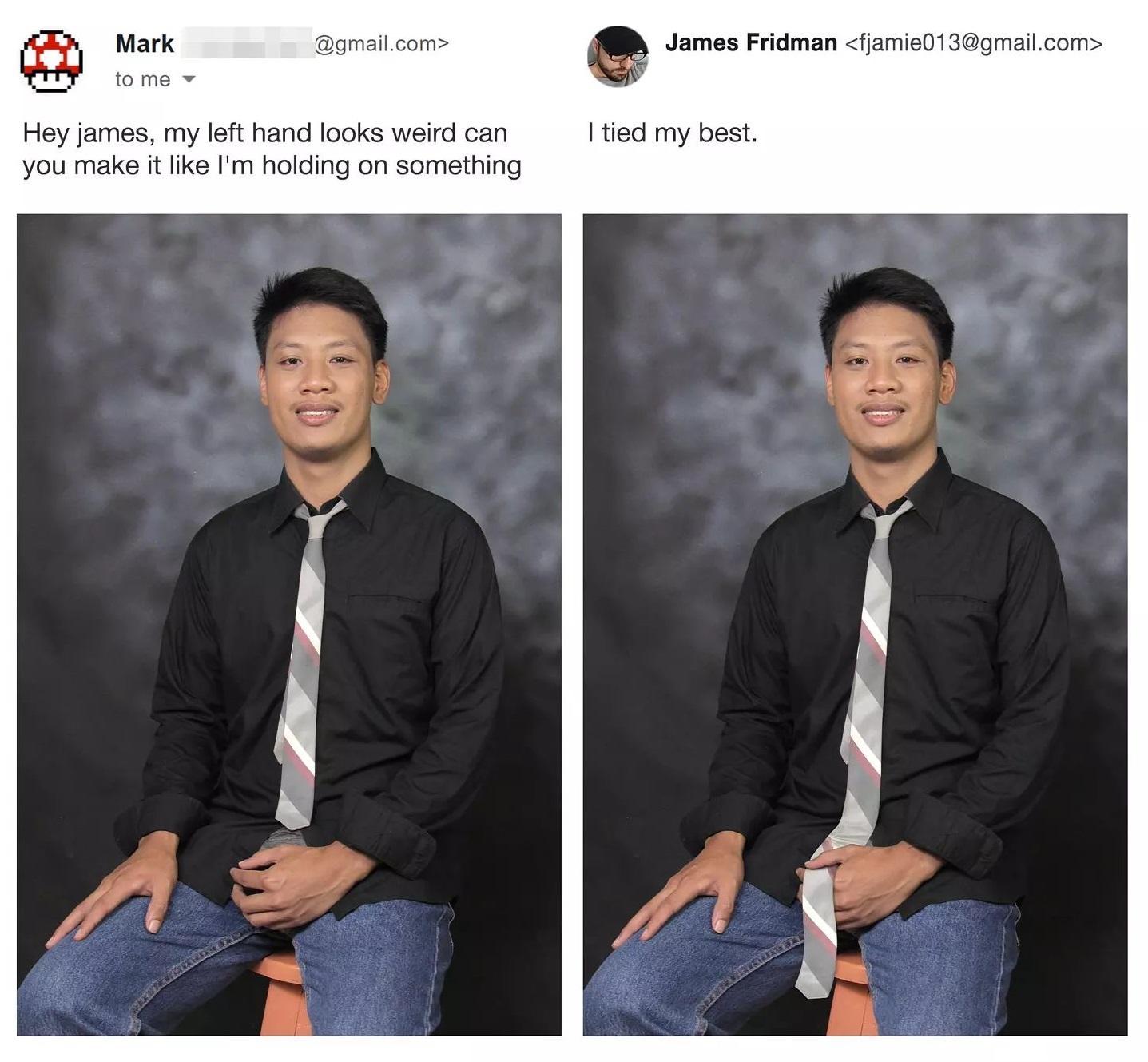 Možeš li natjerati mene i mog dečka da stojimo bliže jedno drugome? Fotograf je htio drvo u kadru, pa smo se razišli.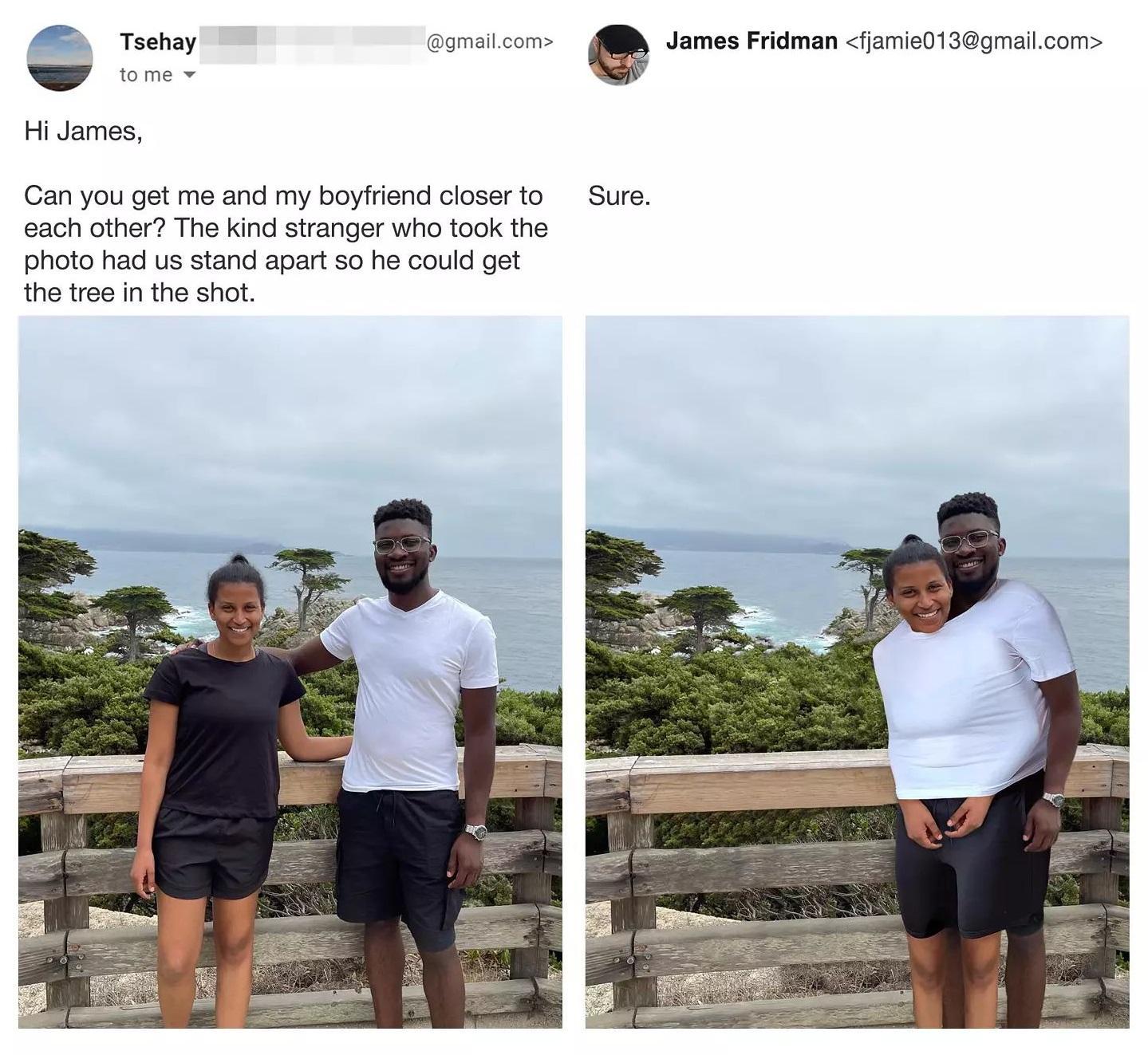 Moj dečko se pojavljuje u ovoj majici na svakoj slici. Možete li ukloniti logotip Calvin Klein s njega?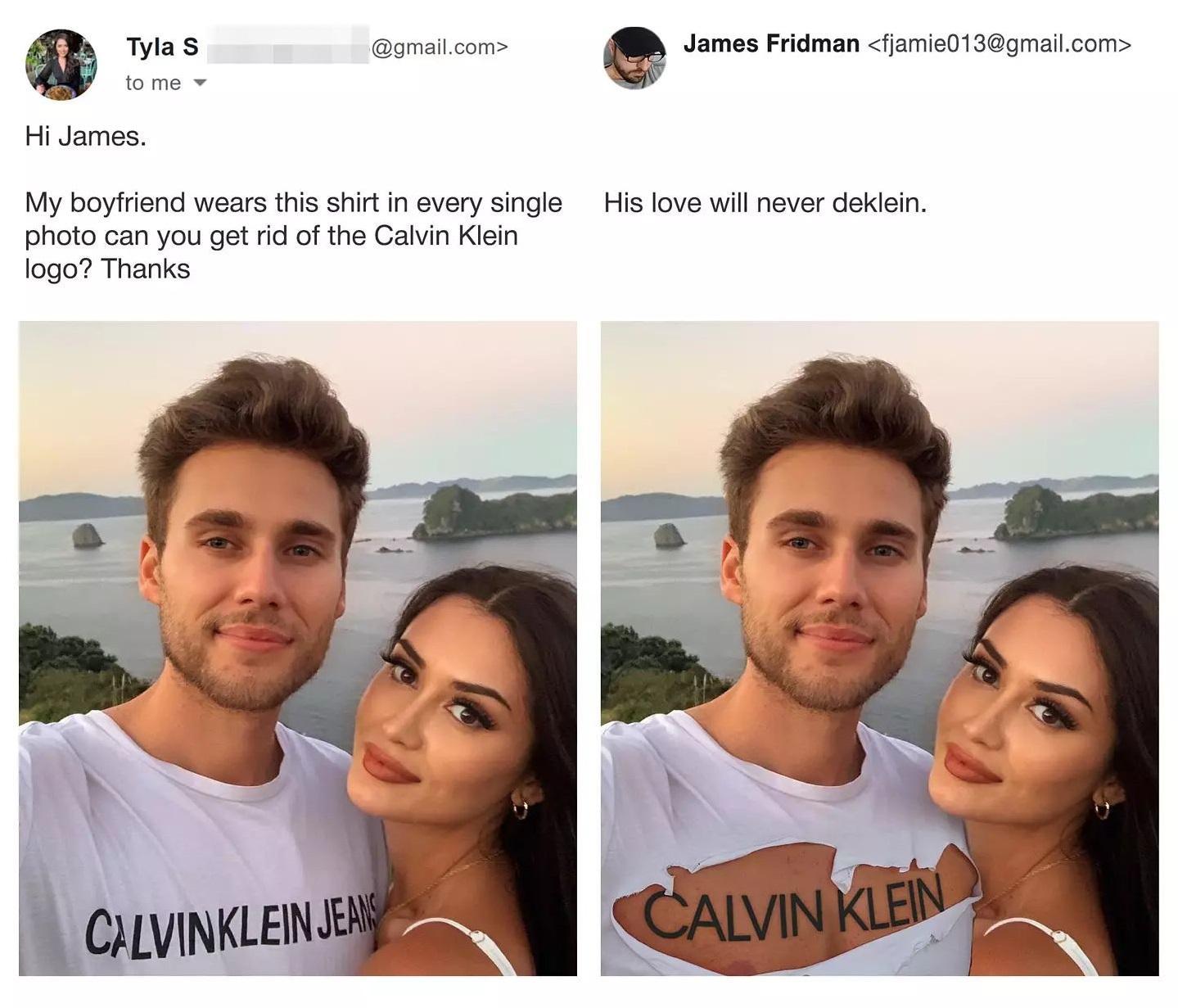 Možete li učiniti da izgleda kao da su ovo dvoje na istoj slici?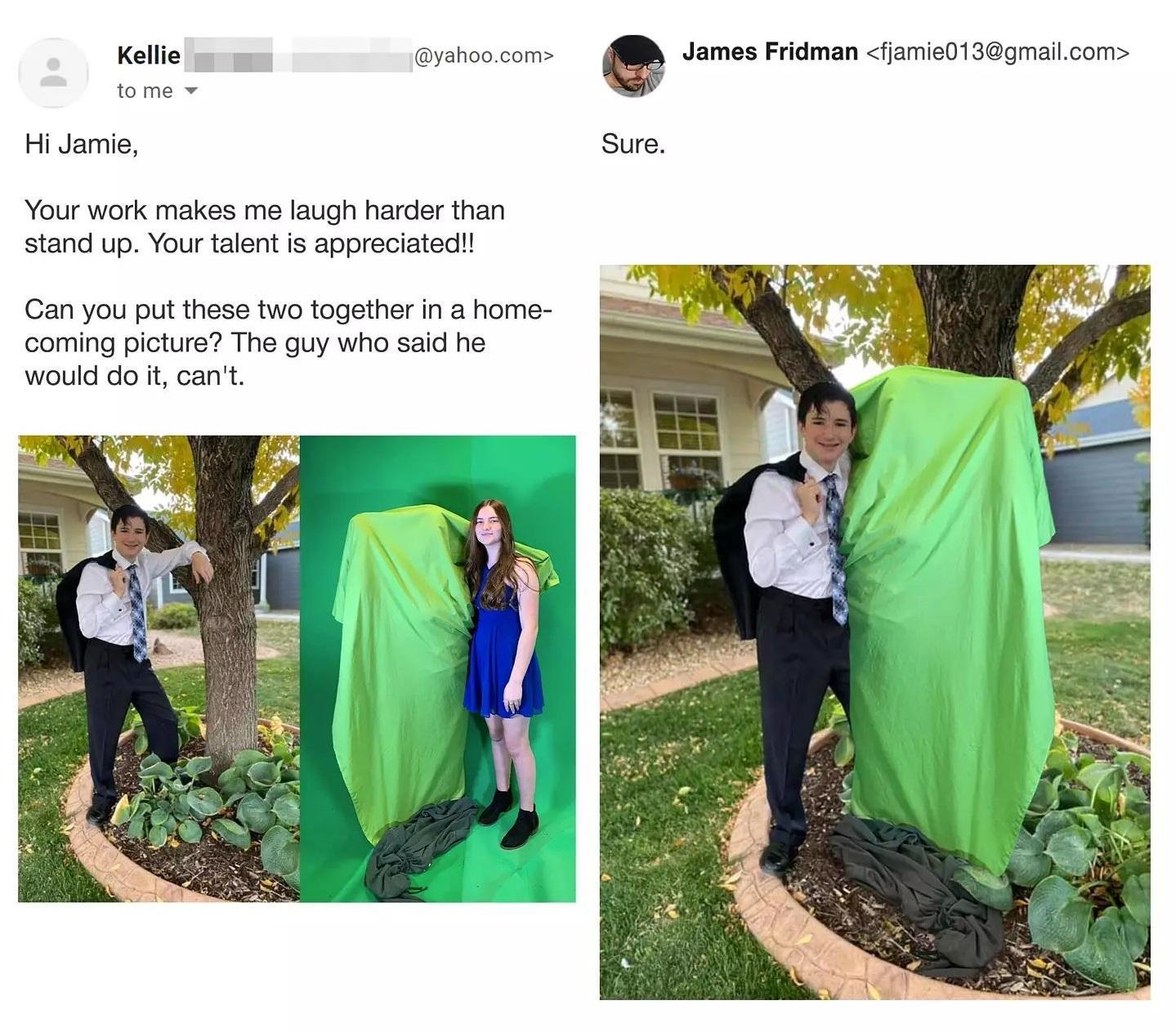 Nadam se da možete pomoći s našim vjenčanim fotografijama. Imali smo fotkanje, ali jedno smo zaboravili – maske!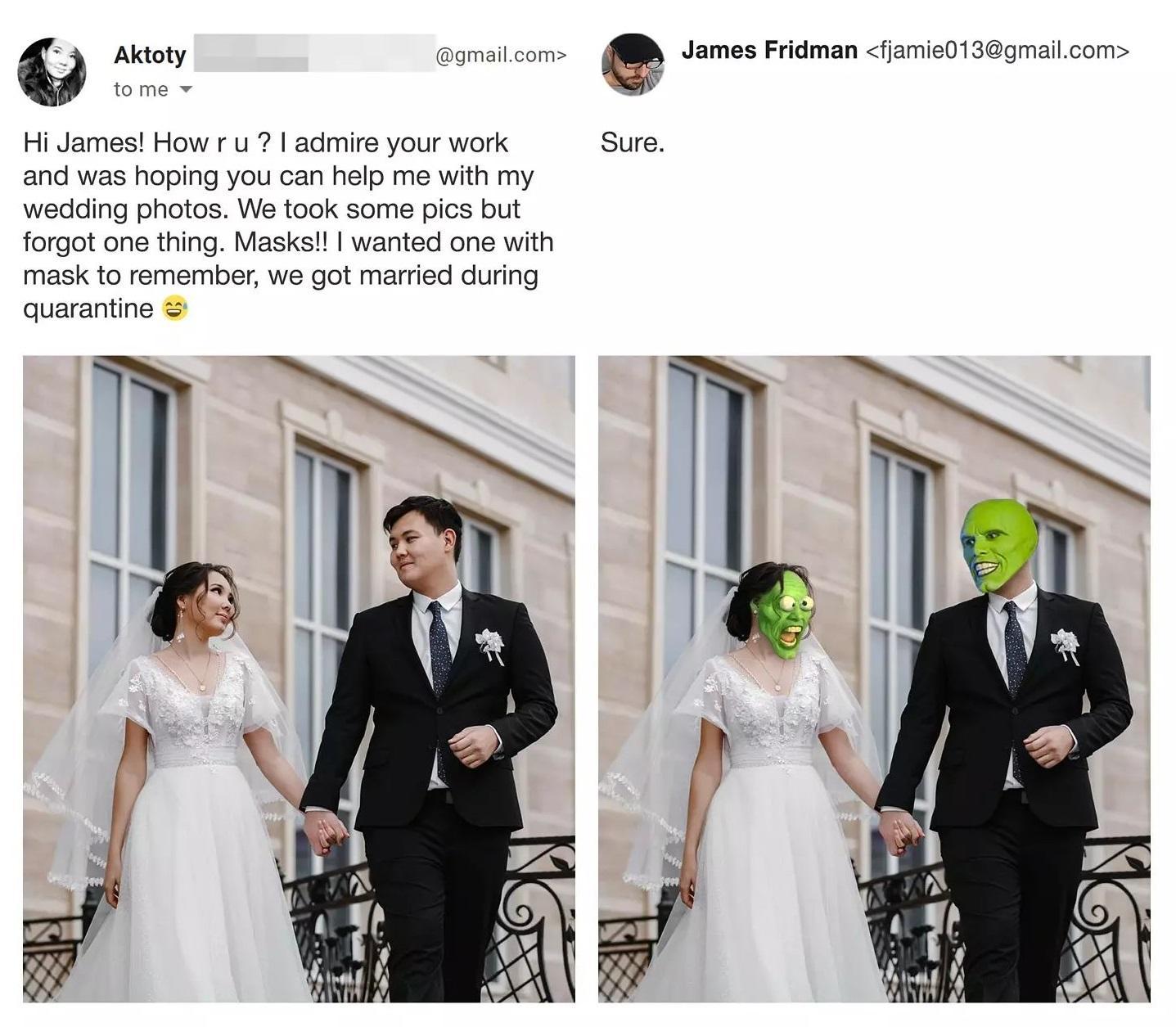 Volimo vaš rad. Možete li ukloniti sve nepotrebno s fotografije?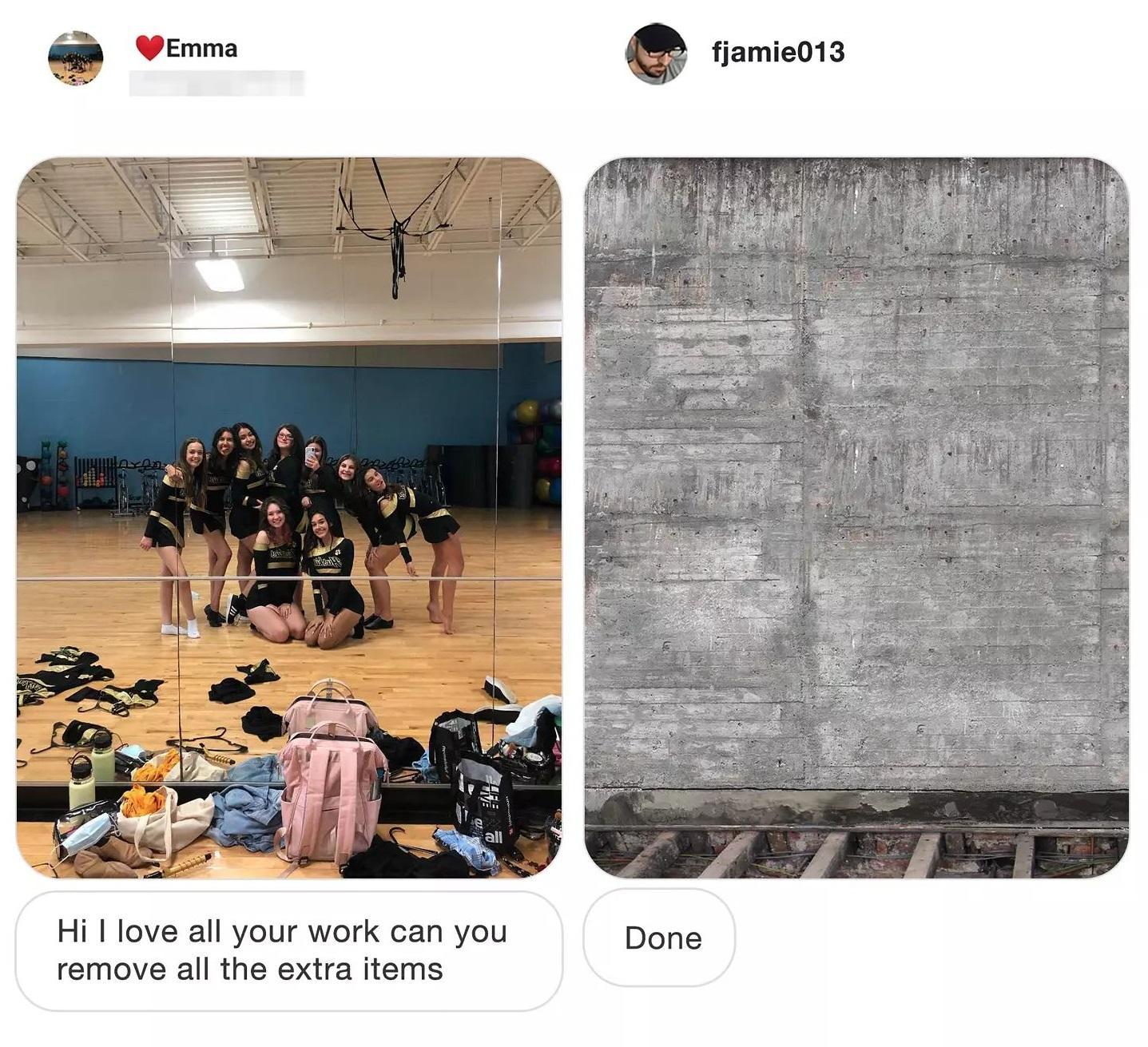 Hej James! Možete li promijeniti pozadinu da bude strašnija?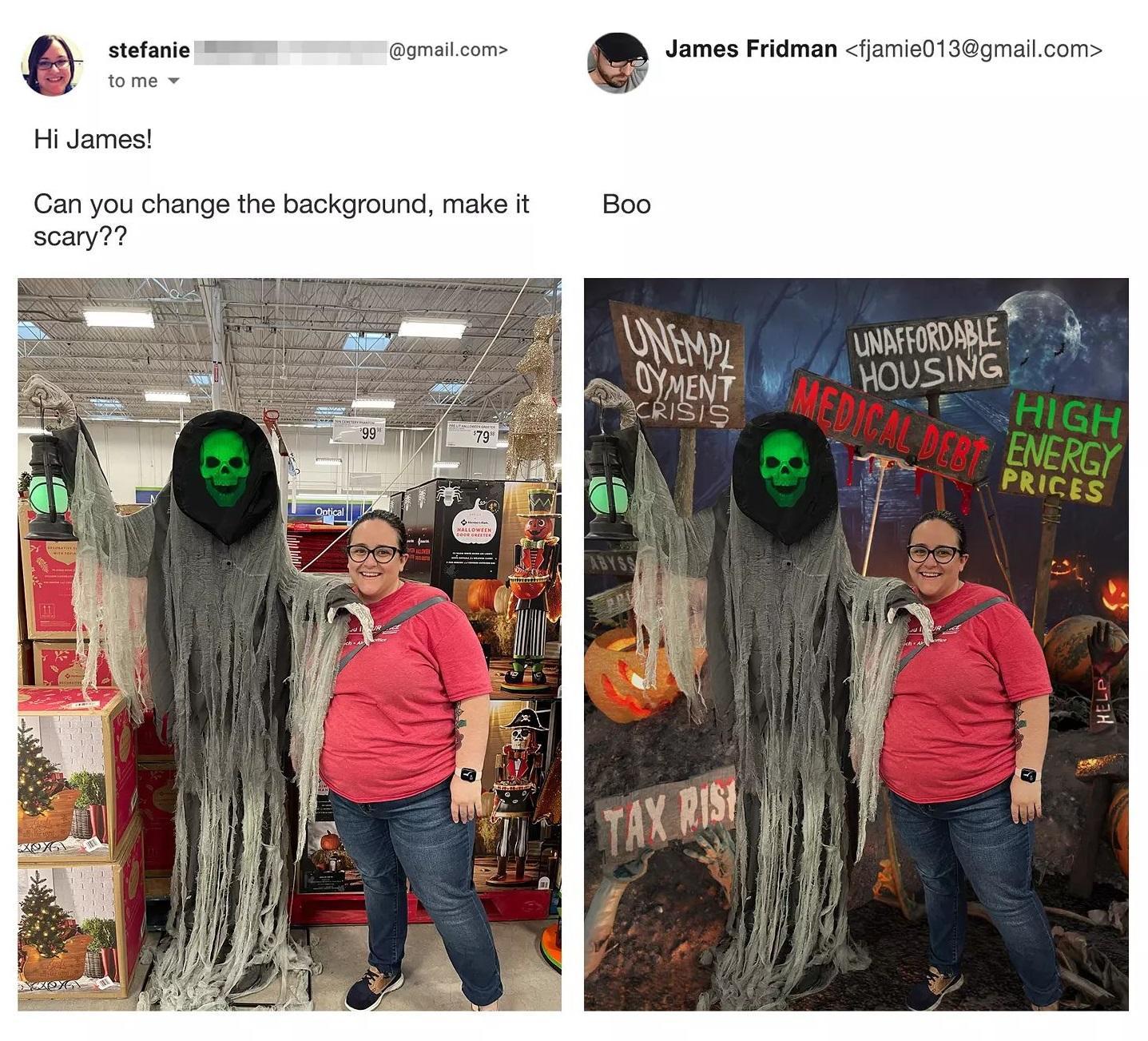 Možete li pomoći s ovom slikom? Zgodan je, ali izgleda kao da sam izgubila ruku.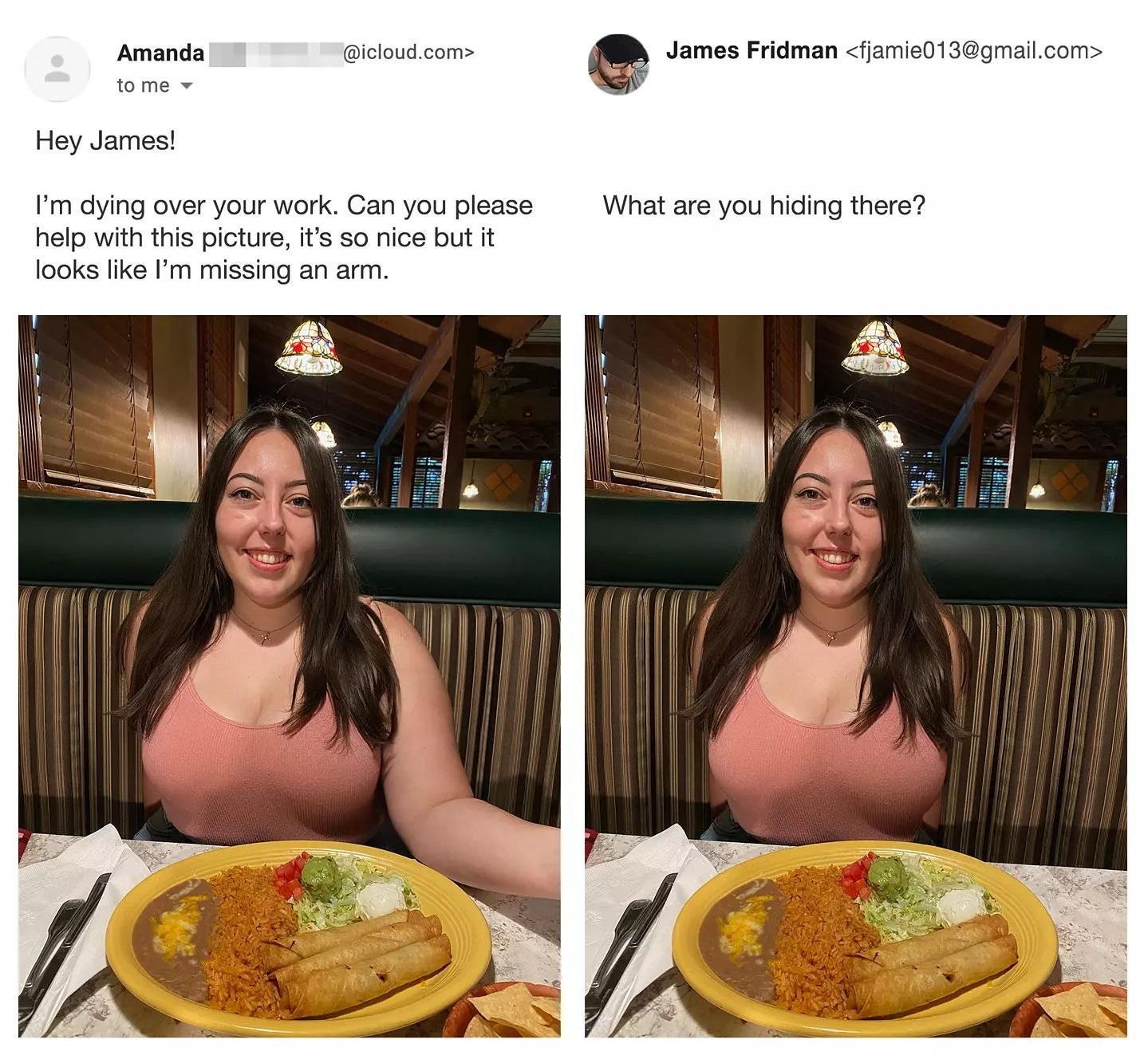 Mi smo hard rock bend, Formosa. Možeš li učiniti da izgledamo strašniji?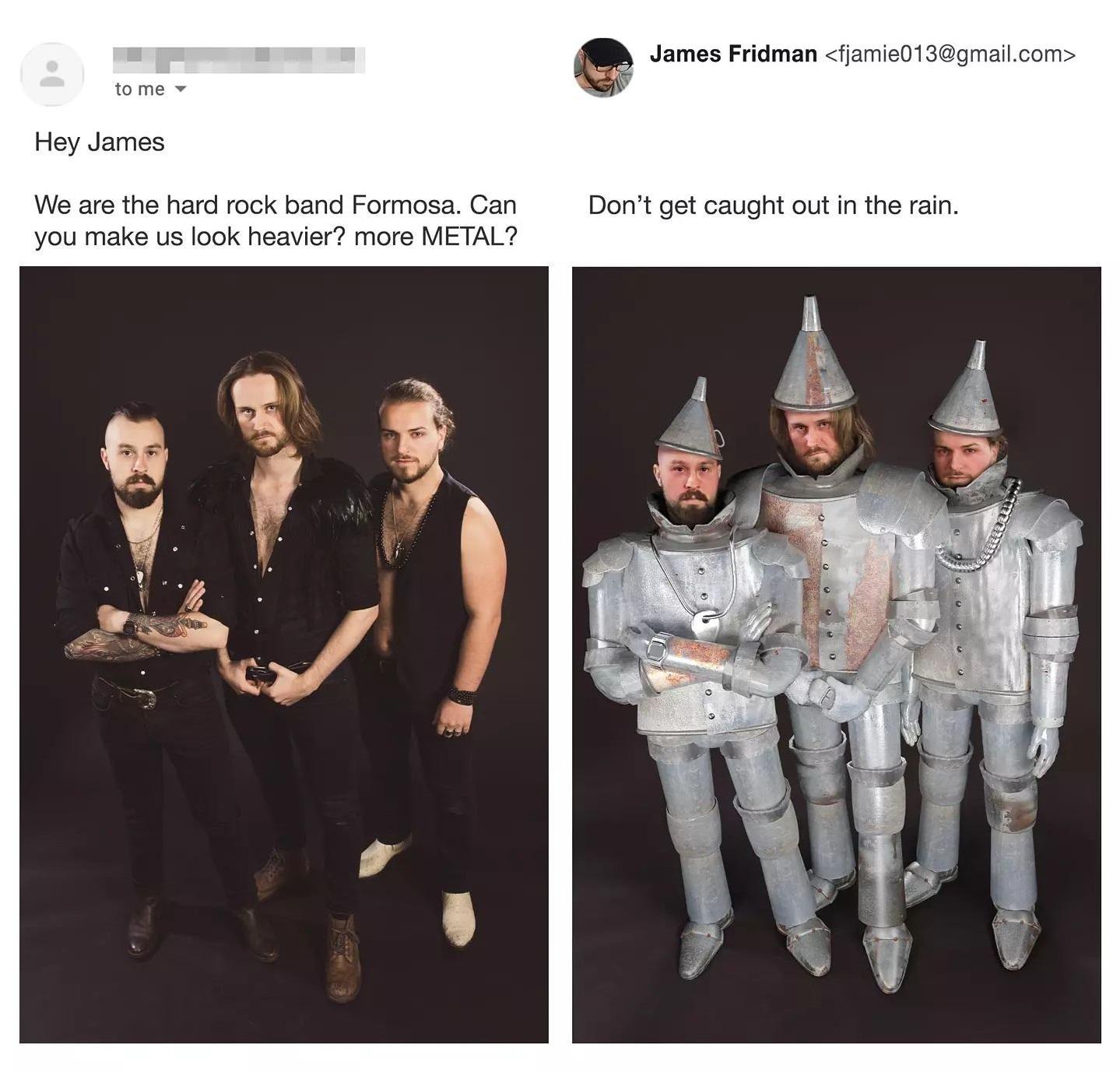 Ova je fotografija ispala dobra, ali zbog bijele košulje izgleda kao da imam žućkaste zube. Mogu li to nekako popraviti?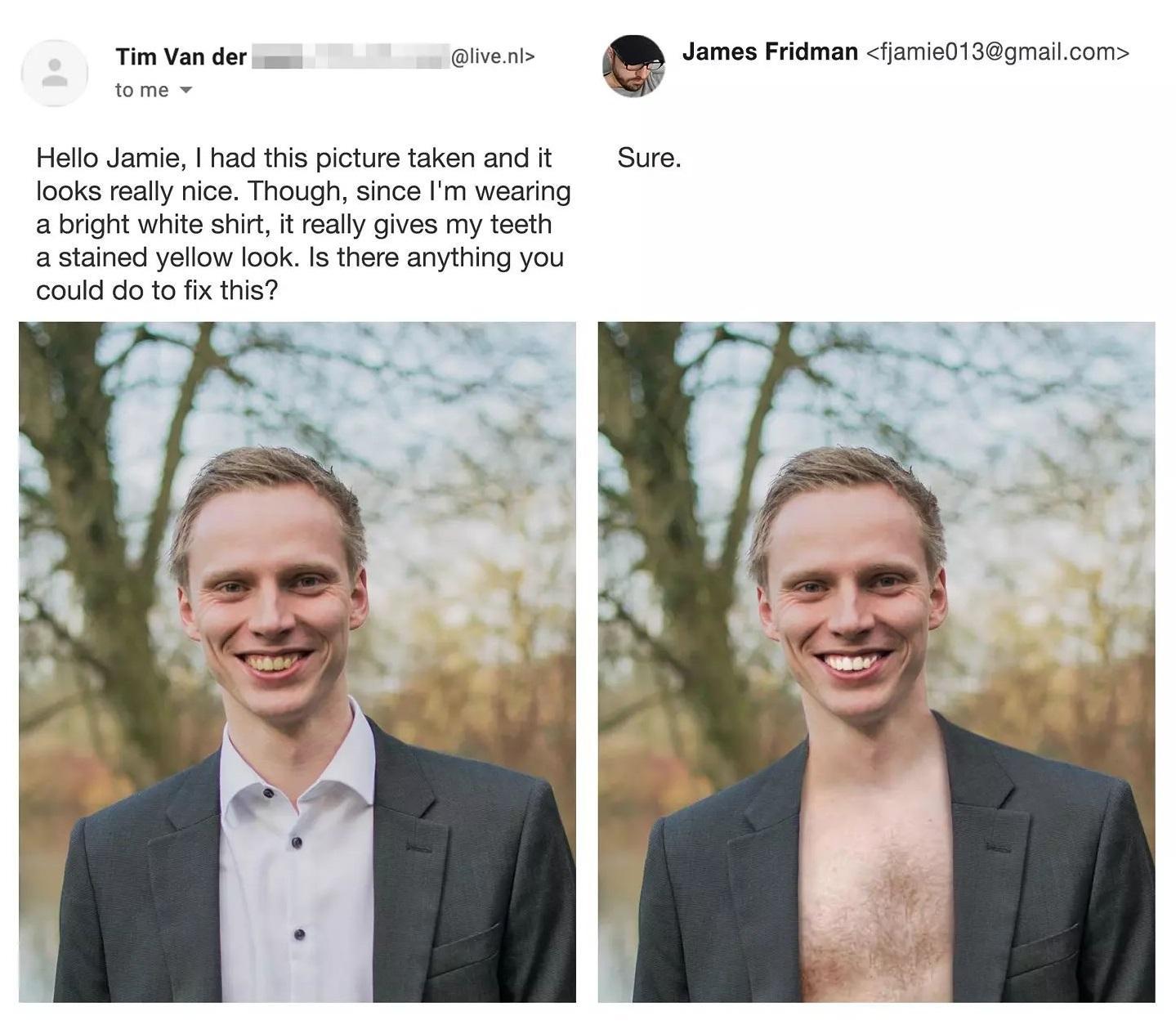 Možeš li maknuti ruku s mojih prsa?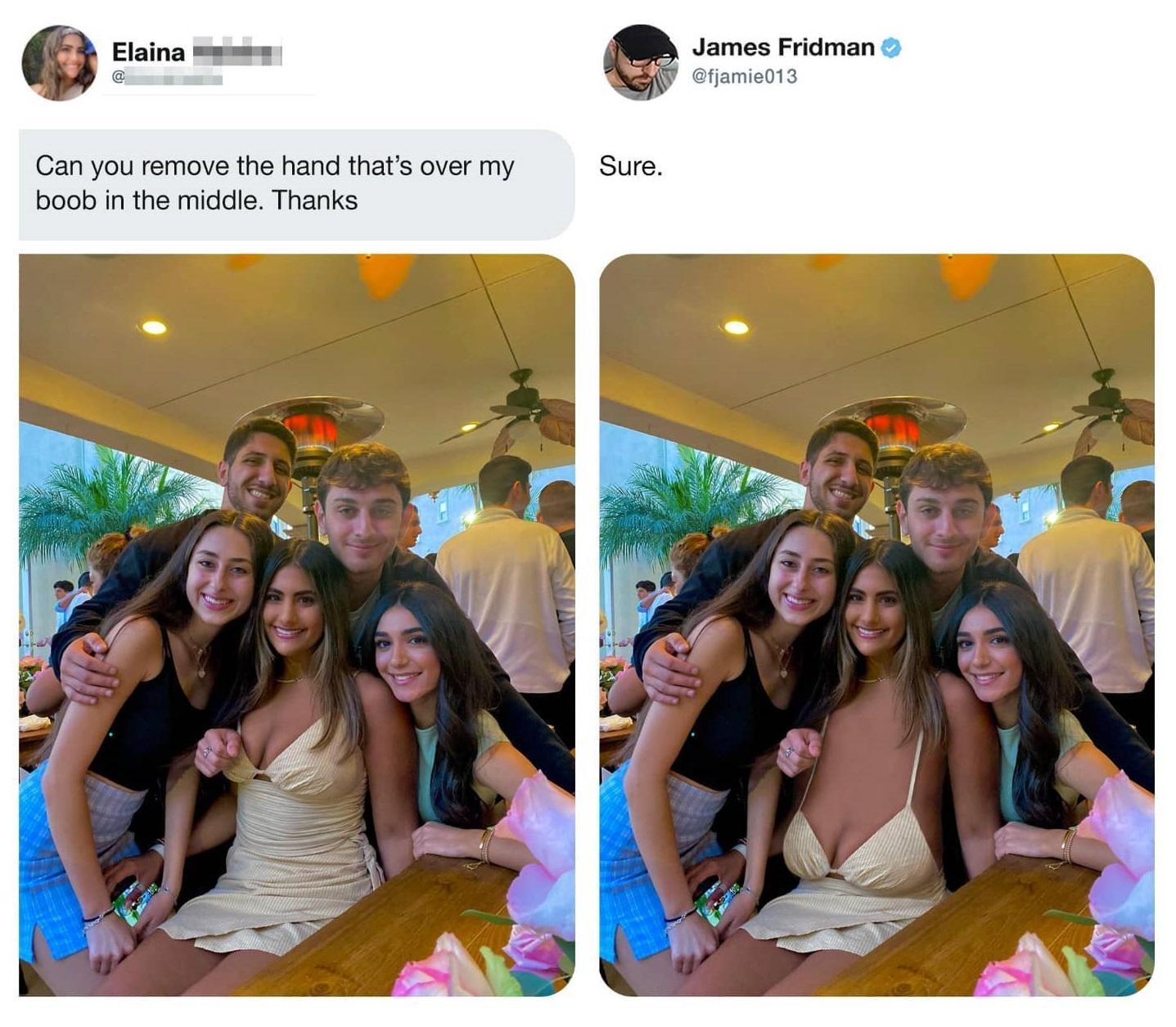 Možeš li učiniti da izgleda kao da se moj dečko stvarno želi fotografirati?