TEST LIČNOSTI: Ako želite otkriti različite aspekte svog života, onda ste na pravom mjestu. U ovom testu osobnosti moći ćete tačno znati jeste li romantična osoba ili jednostavno niste. Kako biste otkrili ova otkrića, sve što trebate učiniti je pogledati ilustraciju koja prati ovaj psihološki test.
A to je da ćete jednostavno morati 5 sekundi vizualizirati ilustraciju testa osobnosti i onda nam reći što vam je prvo zapelo za oko. Postoji nekoliko elemenata koji se pojavljuju na ovoj slici, ali samo jedan će privući vašu pažnju. Zato nemojte previše razmišljati i odgovorite na premisu: što ste prvo vidjeli?
Nakon toga, ono što ćete morati učiniti je otkriti značenje svakog elementa u popisu rezultata koje ćemo zabilježiti redovima ispod. Tamo ćete znati jeste li zaista romantična osoba.
Ovdje pogledajte sliku testa osobnosti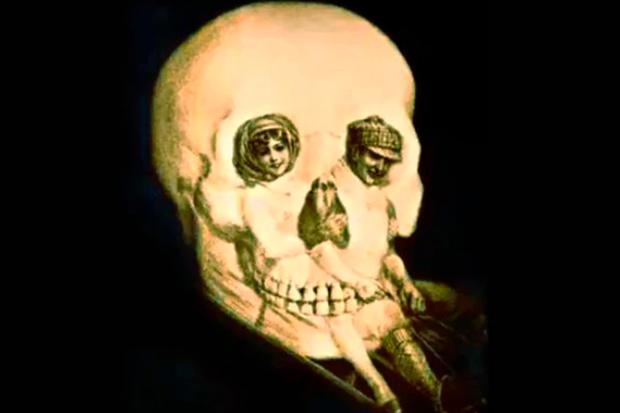 Ako ste prvo vidjeli:
Lubanja
Ako ste prvi vidjeli lubanju, ljudi misle da ne gubite vrijeme, energiju ili trud na stvari poput "romanse". Ljudi oko vas vide da ste inteligentni i realni i pretpostavljaju da to znači da se ne petljate u stvari ljubavi i srca. Istina je da imate slabu tačku prema romantici kada je dobro napravljena. Mislite da bi romansa trebala biti osobna, specifična i privatna. Ali brinete se da bi se ljudi, kada bi to saznali o vama, počeli drugačije odnositi prema vama, skrivajući svoje prave namjere.
Djevojka
Za razliku od prethodnog, u ovom slučaju to što prvo vidite djevojku ukazuje na to da ljudi misle da ste opsjednuti svime vezanim uz ljubav i romantiku. Titanic vam ne uspije, a drama je kad vas nešto opsjedne izvan snage, to je jednostavno neizbježno. Vjerojatno oni koji te poznaju ne griješe kad ti kažu. Ponosni ste na svoju romantičnu crtu, ali ponekad ljudi oko vas mogu biti zbunjeni oko toga kako vas doživljavaju. Na primjer, mogu misliti da su ljubav, izlasci i seks sve što vas stvarno zanima, a zapravo nije tako. Da, zainteresirani ste, ali to nije jedina stvar.
Dječak
Ako je prvo što ste prepoznali na slici dječak s kapicom, onda će ljudi vjerojatno smatrati da imate dječju strast, jer ste previše romantični, čak i ako to ne volite priznati. Znaš da jesi i čak se smatraš takvim, ali razina kojom upravljaš je prevelika, do te mjere da se uspoređuješ s onom iz romana. Nije loše biti romantičan, ali imajte na umu da je sve što pretjerano štetno i davanje previše na početku ili smišljanje stvari kao da je ljubavna priča, jednostavno može završiti na štetu vas i vaše voljene osobe. Izmjerite i razmislite o tome kakve posljedice mogu izazvati vaši postupci.