Možete li uočiti zmiju u džungli?
Mađarski umjetnik Gergely Dudás specijalizirao se za šarene ilustracije koje sadrže skrivene detalje. Pronalaženje jednog malog predmeta zakopanog unutra zahtijeva oštro oko.
Izdao je tri knjige pametnih umjetničkih djela: jednu s blagdanskim zagonetkama pod nazivom "Bear's Merry Book of Hidden Things", knjigu s temom Noći vještica pod nazivom "Bear's Spooky Book of Hidden Things" i "Bear's Springtime Book of Hidden Things". Također dijeli pojedinačne zagonetke na svom blogu i Facebook stranici.
U svom najnovijem izazovu, Dudás je sakrio zmiju negdje na slici lisnate džungle.
Možete li je uočiti?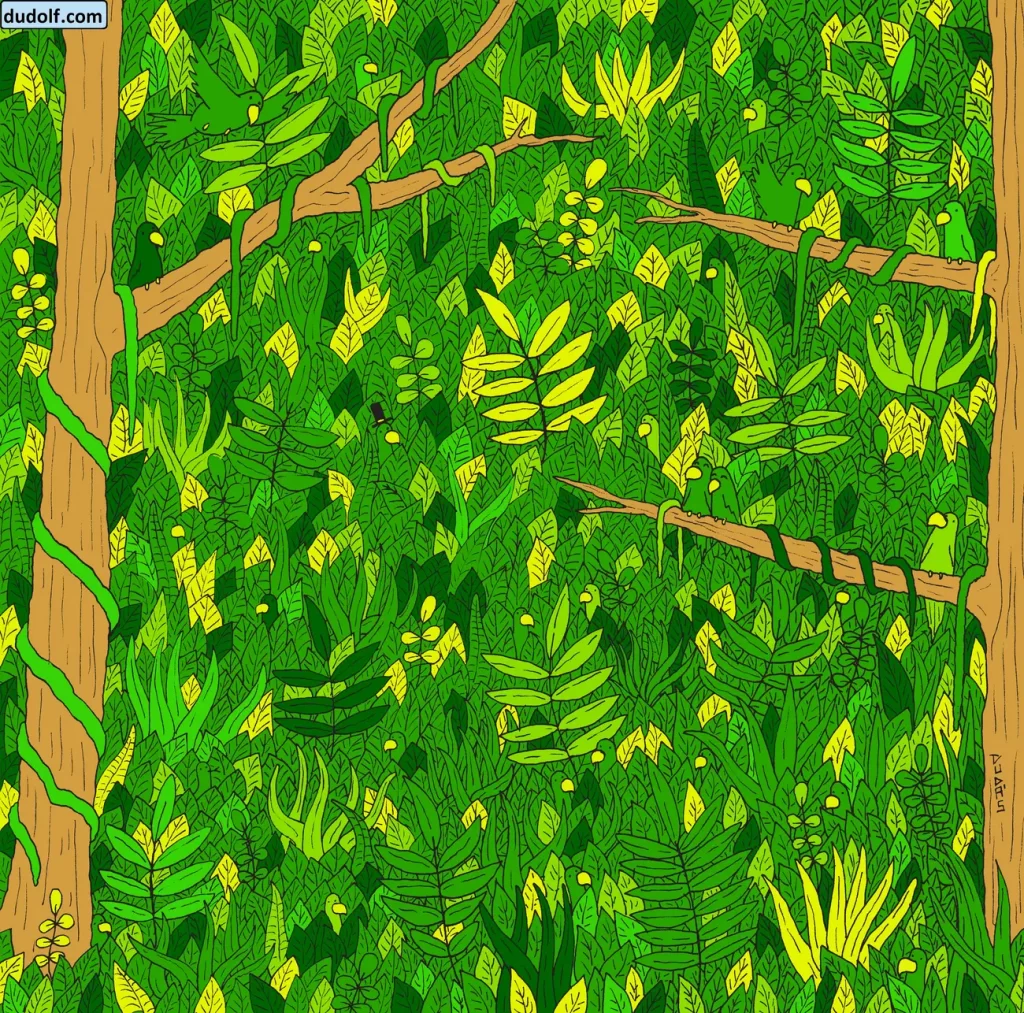 Nalazi se blizu debla s lijeve strane.
Ako želite vidjeti rješenje, nastavite skrolati.
Posljednja prilika za povratak!
Evo ga:
Sa svojim repom i račvastim jezikom, zmija je vješto skrivena blizu podnožja lijevog stabla.