Test koji OTKRIVA kako vas PORODICA doživljava, šta ste prvo vidjeli na slici?
Jednostavna slika ima nekoliko otkrića o vama. Vizualni test koji ćemo vam ostaviti u nastavku ima mogućnost otkriti vam što vaša obitelj misli o vama. Ako ste odrasli korisnik interneta, test koji ćete odmah vidjeti pokazat će vam smatraju li vas obiteljskim teretom ili obrnuto.
Kako biste saznali rezultate ovog testa, dovoljno je pogledati ilustraciju i nakon nekoliko sekundi otkrit ćete više o sebi. Neki smatraju da su žene koje se pojavljuju na slici najupečatljiviji element, no drugi uvjeravaju da je pun mjesec 'najmoćniji' na ilustraciji.
Pogledajte fotografiju: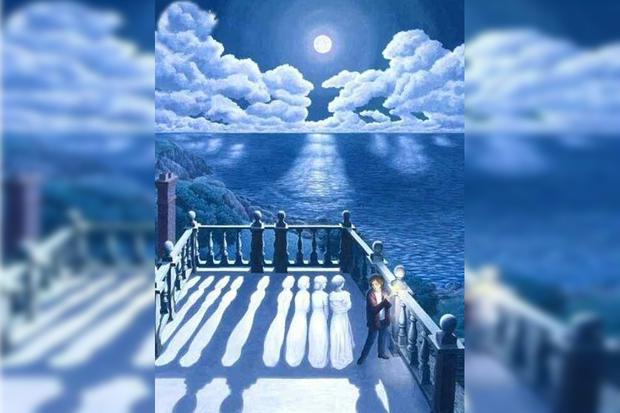 Odluka jednostavno ovisi o vama, a prva stvar koja privuče vašu pozornost vodit će vas prema rezultatima u ovom vizualnom testu. Ako želite saznati više o svom načinu postojanja, jednostavno nam odgovorite.
Možda će vas i ovo zanimati:
TEST LIČNOSTI: Na koji način sjedite kad ste na podu otkriva i više nego što ste mislili o vama!
Ako vam je za oko zapeo muškarac s lampionom, to znači da ste unatoč godinama na teret cijeloj obitelji. Unatoč vašoj 'ekonomskoj stabilnosti', ne možete pridonijeti svojoj obitelji koja smatra da biste trebali napustiti 'gnijezdo'.
Ako su vam ženske figure privukle pažnju, to znači da vas obitelj jako cijeni i da im niste na teret. Vi pridonosite iu raznim ste okolnostima financijski oslonac svog doma.
Ako vam mjesec privlači pažnju, to znači da se smatrate autonomnom osobom, uspješni ste u poslu, ali nastavljate živjeti u kući svoje obitelji, pa vas smatraju teretom iako možda preuzimate neke obveze.