TEST LIČNOSTI: Prva stvar koju uočite na slici otkriva najdublju stranu vaše ličnosti!
Ovisno o tome je li vam prvo upalo u oči drvo ili lavovi, automatski se svrstavate u određenu kategoriju. Otkrijte kako to može otkriti više o vama.
Iluzije vida su sve popularnije na društvenim medijima. Ono što ih čini toliko intrigantnima jeste da razotkrivaju skrivene nijanse osobnosti i karaktera. Pogledajte priloženu sliku i prvo što primijetite zapravo može mnogo otkriti o prvom dojmu koji ostavljate na ljude.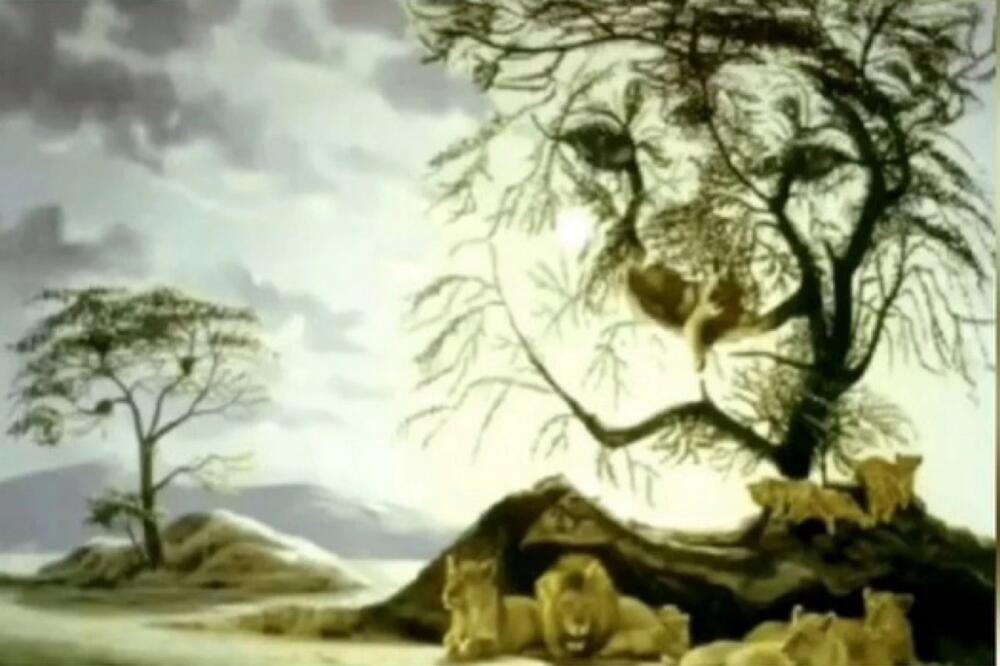 Na prvi pogled, moglo bi se pretpostaviti da se na slici prikazuju lavovi opuštajući se ispod stabla u divljini. Međutim, onima koji pažljivo posmatraju neće promaknuti lik lavice koji je prikriven među granama drveća. Na osnovu ovog testa možemo podijeliti ljude u dvije kategorije i različite načine na koje vas okolina percipira.
1. Drvo
Ako vam je prvo upalo u oči drvo, svrstavate se u skupinu ljudi koji uživaju u samoći. Ako imate izbor, radije ostajete kod kuće nego da se upuštate u lude avanture s društvom. Iako se osjećate najugodnije kad ste sami sa sobom, ne možete se potpuno osloboditi negativnih emocija. Drugi vas smatraju ugodnom i otvorenom osobom, no duboko u sebi znaju da to nije sasvim istina.
Možda će vas zanimati:
TEST LIČNOSTI: Izaberite kuću koja vas najviše privlači i otkrijte zašto nemate sreće i uspjeha u životu!
2. Lavovi
Ako ste prvo primijetili lavove, volite biti dominantni u društvu, voditi produljene razgovore te biti slušani i divljeni. Ako netko ne želi razgovarati s vama, osjećate se isključeno i nerazumljeno. Drugi vas doživljavaju kao hladnu i distanciranu osobu koja brine isključivo o sebi. No, kako vas ljudi bolje upoznaju, shvaćaju da ta ponosna narav potječe iz vas i nema mnogo veze s vašim okruženjem ili ljudima oko vas, piše espreso.rs