4. Bermudski trokut objašnjen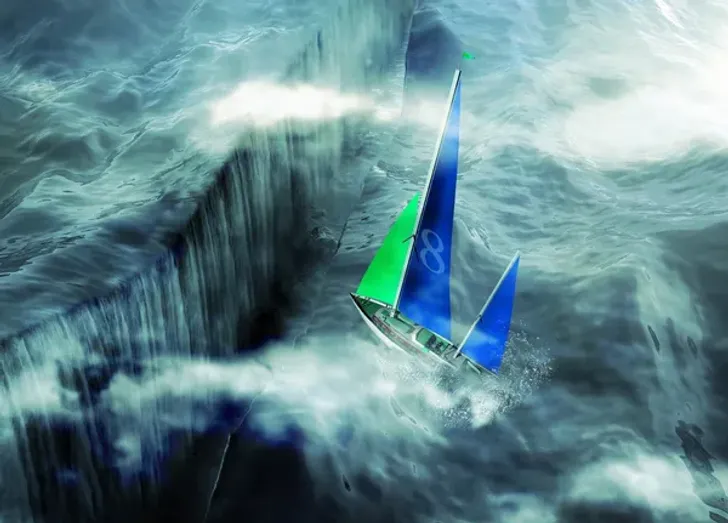 Kroz desetljeća misteriozni Bermudski trokut bio je tema najzanimljivijih razgovora. Neki su tvrdili da su neobjašnjivi nestanci i katastrofe uzrokovane tajanstvenim silama ovog područja. Međutim, tajne Bermudskog trokuta mogu se lako objasniti okolišnim čimbenicima.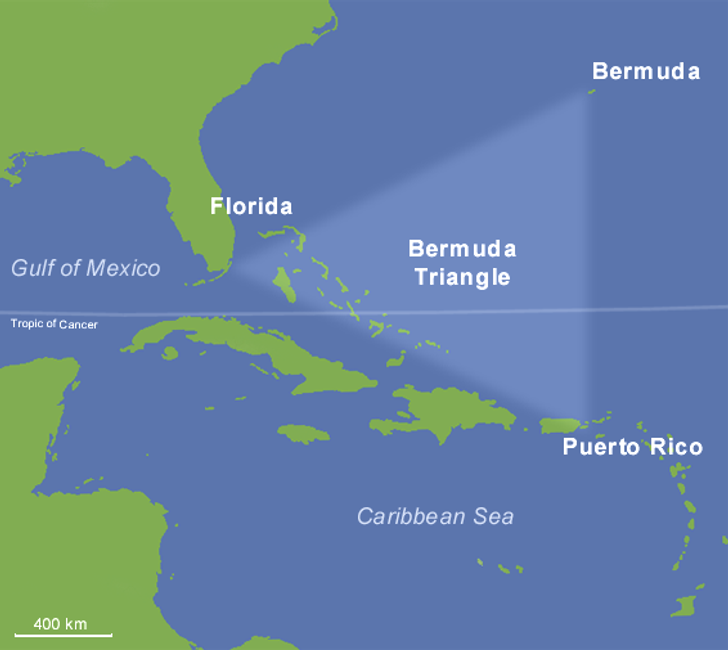 Sve paranormalne stvari koje se događaju u moru ili zraku uzrokovane su iznimno snažnim uraganima koji prolaze kroz Bermudski trokut. Mnoga iskustva podsjećaju da je ocean oduvijek bio tajanstveno mjesto za ljude, a kada se spoje loše vrijeme i loša navigacija, to može biti vrlo opasno.
5. Kamenje za jedrenje Doline smrti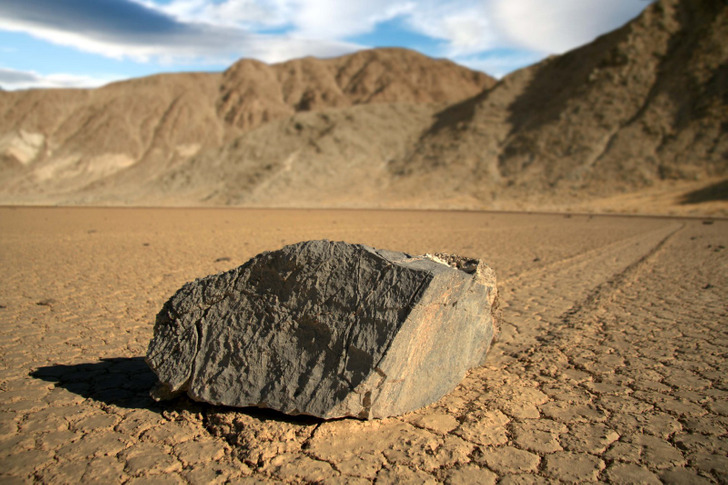 Dugi niz godina ljudi u tom području bili su zbunjeni čudnim stvarima koje su se događale u suhom dnu jezera u Dolini smrti, također poznatoj kao Racetrack Playa. Kamenje teško do 700 funti (ili 318 kilograma) neočekivano se kreće okolo svakih 10-ak godina, ostavljajući za sobom opsežne tragove na suhoj površini pustinje.
Brojne su teorije testirane tijekom godina, ali niti jedna se nije pokazala posebno točnom. Međutim, 2011. godine istraživači sa Scripps Institution of Oceanography na Sveučilištu California-San Diego odlučili su riješiti ovu misteriju. Trebalo je 2 godine, ali su to konačno riješili.
Ispostavilo se da se zimi playa napuni vrlo tankim slojem vode od kiše i smrzne se preko noći. Zatim lijaki vjetrovi nose kamenje klizeći brzinom od nekoliko inča u sekundi.
6. Kipovi glava na Uskršnjem otoku imaju skrivena tijela.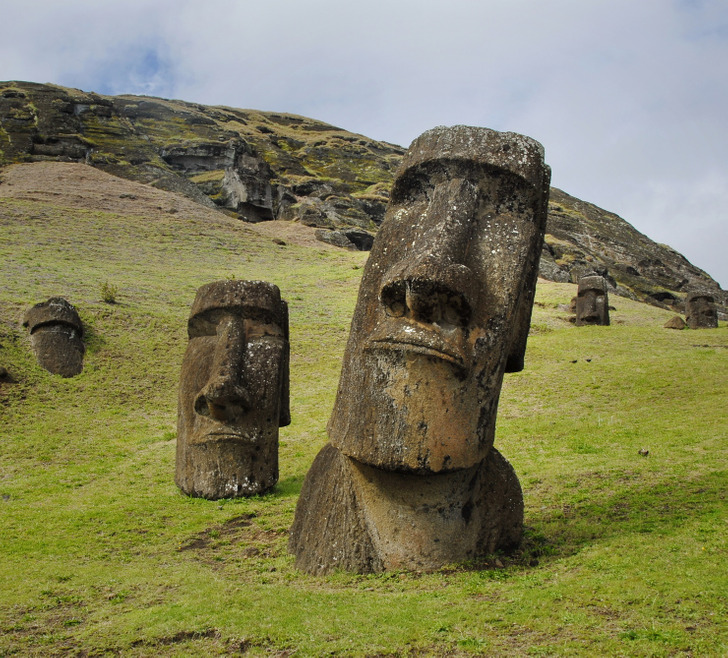 Svatko je vjerojatno vidio slike jedinstvenih kipova Uskršnjih otoka. Ali postoji činjenica koja nije toliko poznata. Ove divovske statue glava imaju skrivena tijela zakopana ispod njih. Ovi monoliti isklesani su od kamenja pronađenog na otoku.
Na kipove je, kao i na mnoge druge stvari na Zemlji, utjecao protok vremena, a njihova su torza sakrila kamenje i sediment, što je zapravo pomoglo u njihovom očuvanju.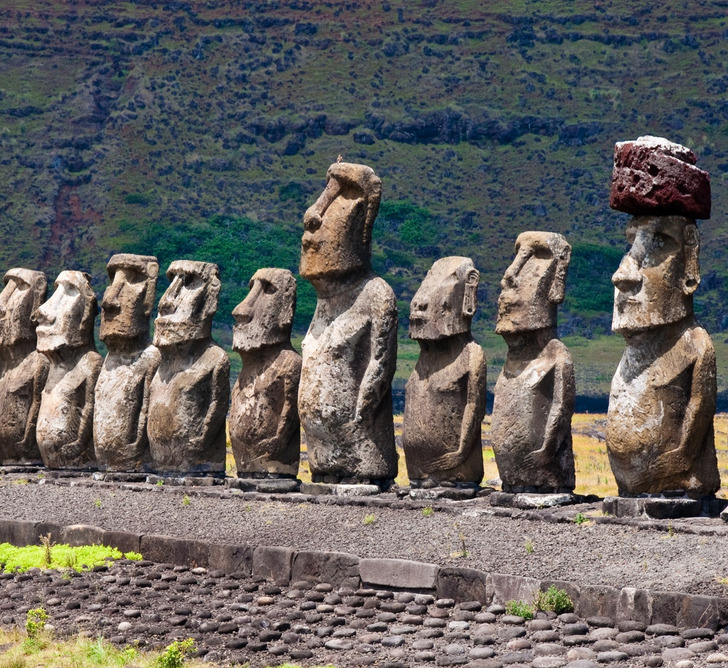 7. Skriveni lik na poznatoj slici Pabla Picassa, Stari gitarist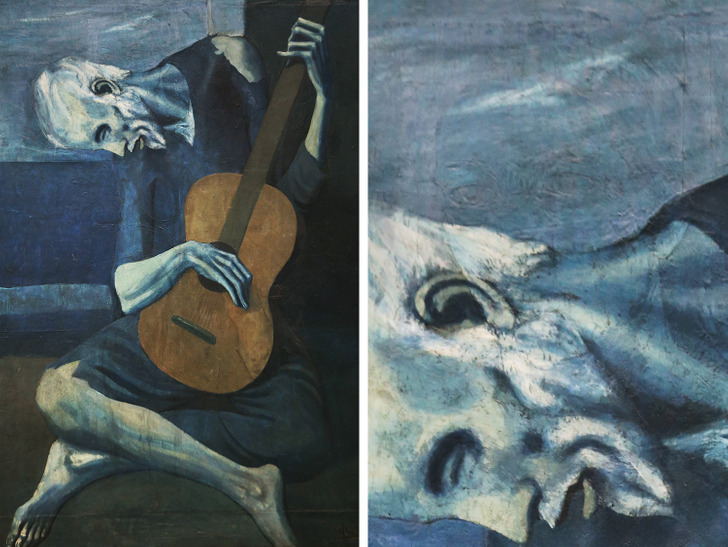 Mnogi kažu da je Stari gitarist vrlo jezivo umjetničko djelo, nastalo tijekom plavog razdoblja Pabla Picassa. To je prikaz starog, slijepog gitarista, koji je inspiriran društvenim otpadnicima koje je umjetnik vidio dok je bio u Španjolskoj.
Ako bolje pogledamo, možemo vidjeti vrlo blijedu figuru žene nalik duhu točno iznad vrata gitarista, koja je samo jedna od 3 figure koje su skrivene ispod slojeva boje. Nije poznato je li napustio te rane skice, ali tada je bilo uobičajeno da slikari ponovno koriste ista platna jer su bili toliko siromašni da si nisu mogli priuštiti nova. No, pomalo je zanimljivo da se ispod ove koju vidimo krije još jedna slika.