7 skrivenih tajni iz prošlosti koje zapravo imaju smisla
Mnogi od nas se mogu složiti da je povijest bila jedan od najzanimljivijih predmeta u školi. Uvijek smo voljeli slušati i učiti o drevnim kulturama, davno zaboravljenim mjestima i starim civilizacijama jer nam je to na neki način otvaralo maštu i tjeralo nas da se zapitamo. Zavirimo li u povijest čovječanstva, možemo pronaći hrpu stvari koje se čine neobjašnjivim. Međutim, mnoge tajne prošlosti istraživači su tijekom godina riješili, a njihova su objašnjenja iznenađujuće logična.
1. Skriveni potpisi na Mona Lisi, remek-djelu Leonarda da Vincija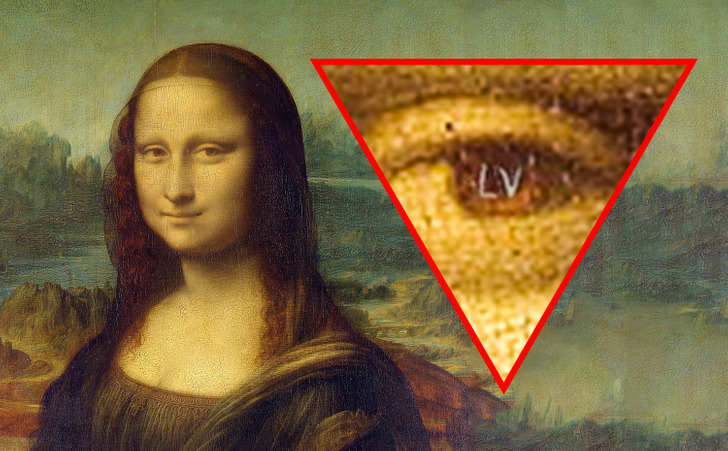 Mnogo je enigmi oko slavne slike Mona Lise. Iako je teško pogoditi starost slike, Da Vinci je u svom remek-djelu ostavio neke skrivene kodove. Na desnom oku Mona Lise nalazi se potpis "LV", što najviše odgovara imenu Leonarda Da Vincija.
Tu su i drugi skriveni simboli, poput broja "72" ispod lučnog mosta u pozadini slike, koji, prema Silvanu Vincetiju, mogu otvoriti nove tragove do identifikacije modela, datuma nastanka slike i mnogo toga…
2. Desni dio Michelangelove slike, Stvaranje Adama, anatomski je ispravan prikaz mozga.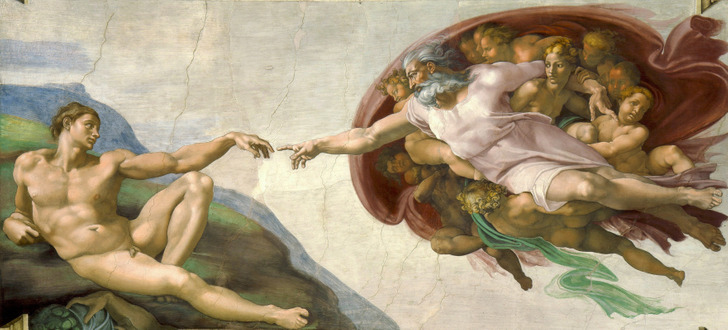 Bez sumnje, Stvaranje Adama jedno je od najslikovitijih djela koje je stvorio veliki Michelangelo. Mnogi od nas ovo možda ne znaju, ali Michelangelo je uglavnom bio kipar koji je u početku oklijevao oko slikanja, ali nakon velikog rada na stropu Sikstinske kapele, odlučio je nastaviti.Godine 1990. Frank Lynn Meshberger primijetio je da desna strana slike također može prikazivati ​​anatomski prikaz ljudskog mozga. Michelangelo, kao kultni kipar, vrlo je dobro poznavao anatomiju, te je u svojim slikama odlučio sakriti znakove svoje intelektualnosti. Preklapanjem ljudskog mozga preko slike, možemo jasno vidjeti detalje mnogih dijelova ljudskog mozga.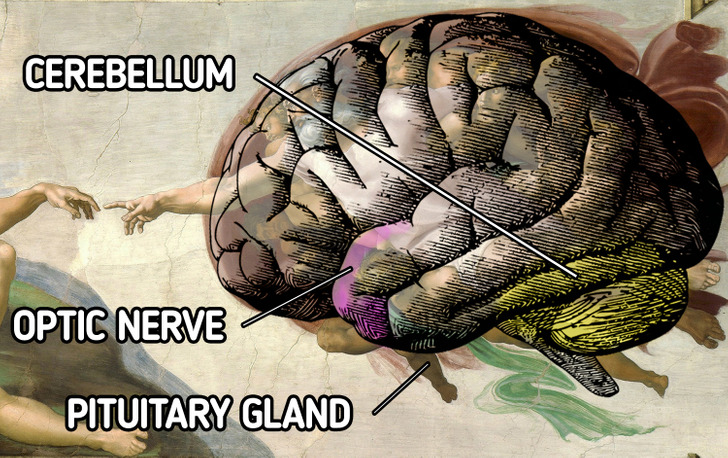 3. Skriveni drevni gradovi amazonske šume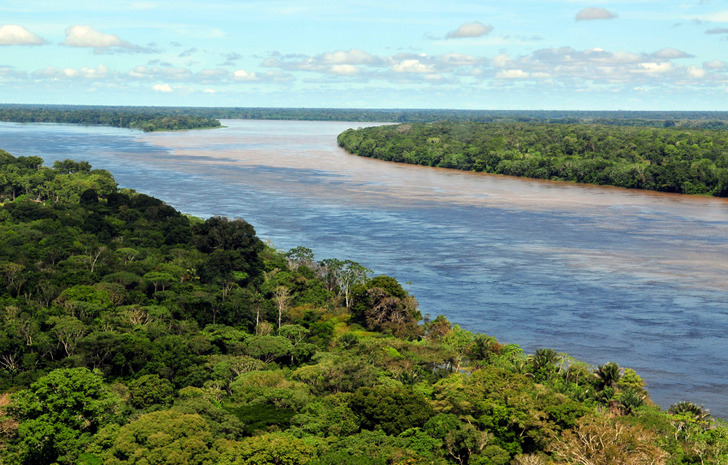 Nekoć su milijuni ljudi nastanjivali cijeli bazen Amazone. Drevne civilizacije uspijevale su među šumama Amazonije. Mnogi španjolski pustolovi u prošlosti su bili odvučeni u divljinu u nadi da će pronaći obećani grad El Dorado, grad od čistog zlata. Također smo vidjeli kako drugi istraživači popuštaju pričama o legendarnim gradovima, poput Izgubljenog grada Z.
No, to nisu samo legende, jer je nedavna skupina znanstvenika dokazala da su istinite. Uz pomoć lidarskog snimanja uspjeli su vidjeti kroz gustu prašumu Amazone i pronašli ostatke urbanih središta. Nažalost, od tada je ova velika civilizacija uništena.
Nastavite čitati na sljedećoj stranici: