Jeste li gledali seriju Wednesday? Evo kako je snimana ruka, iznenadit ćete se!
Krajem novembra 2022. izašla je serija, Wednesday. To je nova adaptacija naše omiljene priče o obitelji Addams.
Serija je odmah postala hit, potukavši po gledanosti novu sezonu serije Stranger Things. Sam Tim Burton radio je na predstavi, pa su svi rekviziti u njegovom prepoznatljivom stilu. Glavni lik je melankolična djevojka, Wednesday Addams, kći Gomeza i Morticije. Nije se uklapala u običnu školu, pa su je roditelji poslali u zatvorenu ustanovu za otpadnike, koji su čudni tinejdžeri poput nje same.
Baš kao u kultnom filmu o obitelji Addams, Wednesday ima 2 pletenice, nosi crno i pomalo je odvojena. Ali nova se srijeda ipak uvelike razlikuje od stare.
Prva glavna razlika je njezina dob. U većini adaptacija obitelji Addams, mlada djevojka ima oko 10-13 godina, dok u Netflixovoj seriji Wednesday navršava 16 godina. Također, u seriji iz 2022. spominju se nadnaravne sposobnosti obitelji i drugih. Na primjer, Morticia Wednesday redovito muče vizije prošlosti i budućnosti.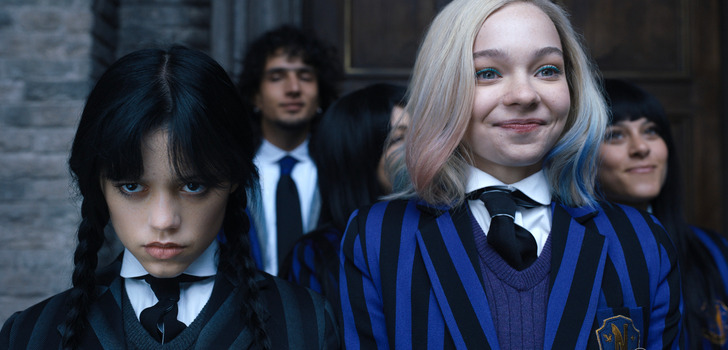 Nova Wednesday je jak karakter. Ne koristi društvene mreže i misli da je to gubljenje vremena. Umjesto prijenosnog računala koristi pisaći stroj.
A tu je i ruka koja je mnoge oduševila, a gledajući seriju mnogi su se pitali kako je to snimano.
Mi ćemo vam danas objasniti na koji način.
Nastavite čitati na sljedećoj stranici: