Za čime čeznete u životu? Prvo šta vidite na slici otkriva vašu tajnu!
Testovi ličnosit temelje se na optičkim iluzijama i uvijek su popularni jer na zabavan i jednostavan način otkrivaju puno o našem karakteru, željama, prioritetima u životu…
Jedan od takvih testova je ilustracija koja otkriva vaše najdublje želje i snove. Sve što trebate učiniti je pažljivo pogledat ilustraciju i zapamtiti prvo što primijetite.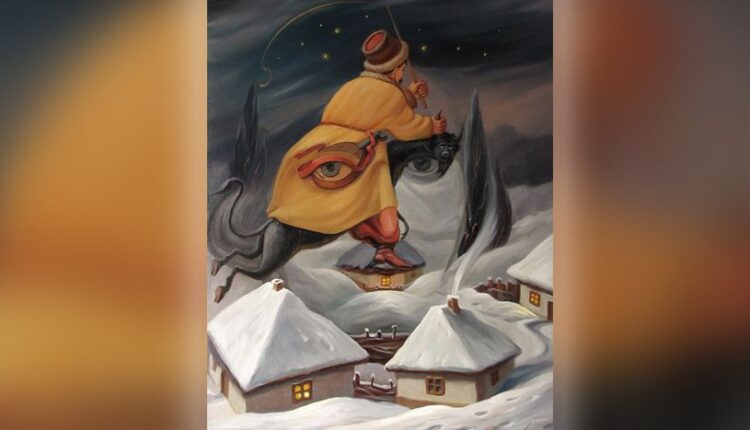 1.Portret žene s kovrčavom kosom
Ako ste prvo primijetili portret žene s kovrčavom kosom, to ukazuje na to da ste vrlo kreativna i umjetnička osoba. Žudite za slobodom i neovisnošću te sanjarite o avanturama i putovanjima. Međutim, u vašem životu nedostaje stabilnosti i sigurnosti, pa je važno da radite na uspostavljanju ravnoteže između avanturističkog i sigurnog načina života.
2.Kuća na drvetu
Ako ste prvo primijetili kuću na drvetu, to ukazuje na to da ste osoba koja žudi za pustolovinama i izazovima. Uvijek ste spremni na nova iskustva i ne bojite se nepoznatog. No, istovremeno želite pronaći stabilnost i sigurnost u životu. Važno je da pronađete ravnotežu između svoje avanturističke prirode i potrebe za stabilnošću kako biste postigli svoje ciljeve.
3.Planina
Ako vam je prvo primijetila planina, to ukazuje na to da ste osoba koja traži smisao u životu. Želite spoznati dublje istine o sebi i svijetu oko sebe te imate jaku želju za samospoznajom. No, ponekad vas taj proces može učiniti izoliranom i usamljenom. Važno je da se otvorite prema drugima i izgradite snažne i podržavajuće odnose kako biste ostvarili ravnotežu između samospoznaje i povezanosti s drugima.
4. Životinja
Ljudi vas najviše prepoznaju po vašem avanturističkom duhu i šarmu kojim očaravate ljude svaki put kada se pojavite. Iako ljudi misle da uživate u pažnji koju dobijate, istina je zapravo drugačija.
Vaš san i ono što stvarno žudite jeste miran život bez sve buke koja je sastavni deo današnjice. Vi ste zapravo osoba koja voli biti okružena obitelji i bliskim prijateljima.
Shvatili ste da materijalne stvari nisu bitne jer se gotovo uvijek mogu zamijeniti, piše Telegraf.rs