13 glumačkih transformacija koje su nas natjerale da trljamo oči u nevjerici, čekajte da vidite Johnny Deppa
Uistinu talentirani glumac može biti jednako dobar u različitim filmskim žanrovima, od komedija do trilera. Ponekad, kako bi gledatelji povjerovali što se događa na ekranu, glumci moraju drastično promijeniti svoj izgled. Gube ili dobivaju na težini, koriste protetiku i nanose tone šminke. Želimo vam pokazati kompilaciju glumaca koji su se promijenili do neprepoznatljivosti kako bi prikazali svoje likove na najvjerojatnije načine, piše Brightside.me
Nicole Kidman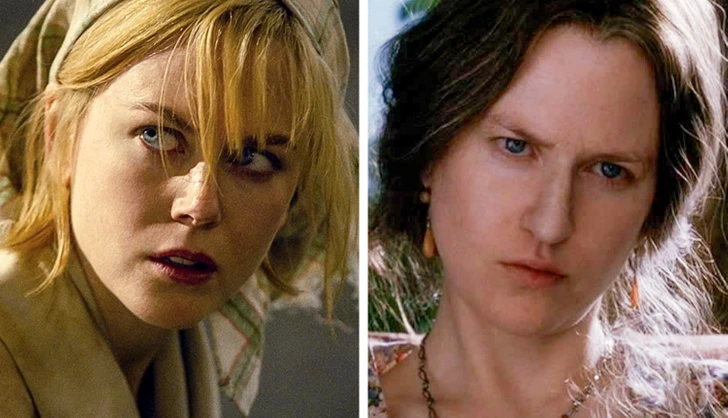 Vizažistima je trebalo 3 sata da Nicole Kidman pretvore u englesku spisateljicu Virginiju Woolf u Satima. Glumica je imala protetski nos kako bi što više ličila na svoj lik, a to se isplatilo. Kidman je dobila Oscara za najbolju glumicu.
Nicolas Cage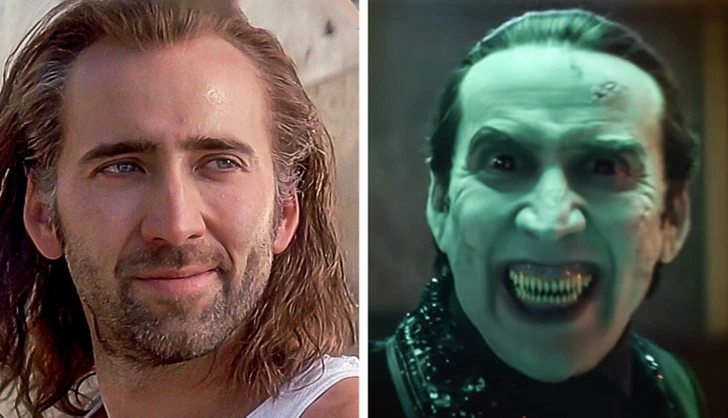 U januaru 2023. objavljen je trailer za Renfield. Kroz film će biti ispričana priča o Drakulinom sluzi. Nicolas Cage igra Draculu, a jako ga je teško prepoznati.
Michael Keaton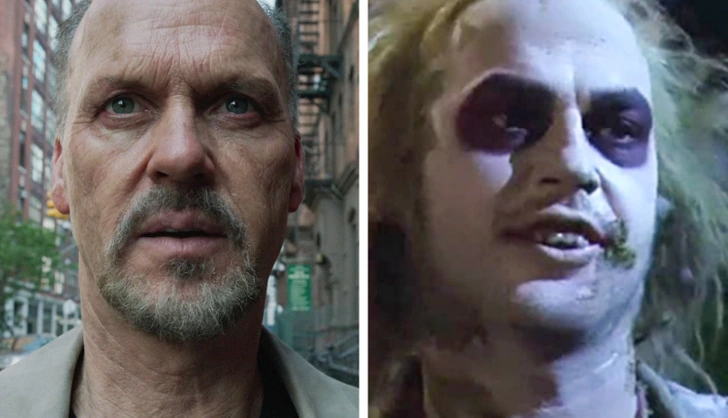 Kad usporedite Michaela Keatona u Birdmanu i Beetlejuiceu, teško je povjerovati da je to isti glumac. Zahvaljujući nevjerojatnom radu vizažista, Keatona je nemoguće prepoznati u Beetlejuiceu. Nije ni čudo da je film osvojio Oscara za najbolju šminku.
Joaquin Phoenix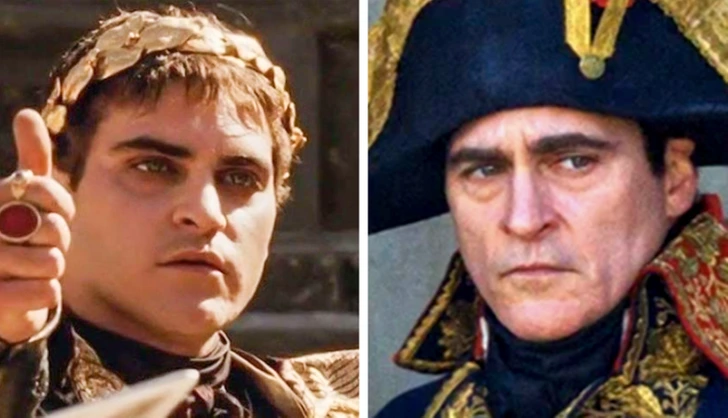 Joaquin Phoenix proslavio se ulogom u Gladijatoru. Često glumi vrlo različite likove, a 2023. će se pojaviti u Napoleonu.
Tahar Rahim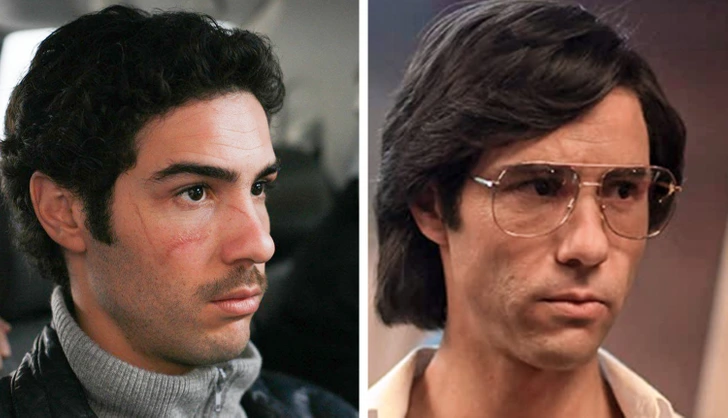 Francuski glumac Tahar Rahim poznat je po filmu Prorok. Ali uloga u Zmiji bila je jedan od najvećih izazova u njegovoj karijeri. S glatko obrijanim licem, frizurom iz 70-ih, protetikom na licu i hladnim načinom govora, Rahim je bio jedva prepoznatljiv.
Susan Sarandon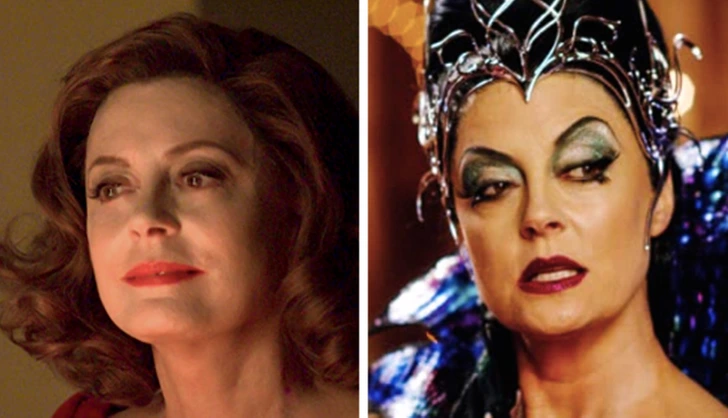 Jedna od najpoznatijih holivudskih glumica, Susan Sarandon, ne boji se isprobavanja različitih lookova. Može glumiti veliku filmsku zvijezdu (Feud) i zlu vješticu (Enchanted).
Al Pacino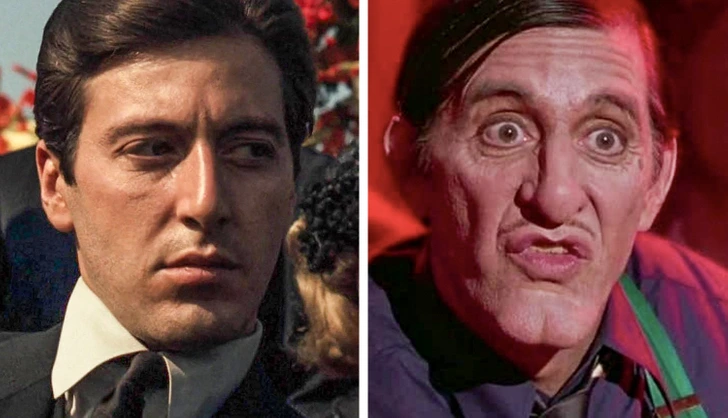 Glumac je majstor transformacije. Sjajan primjer je njegov lik Big Boy Caprice u Dicku Tracyju.
Tom Hanks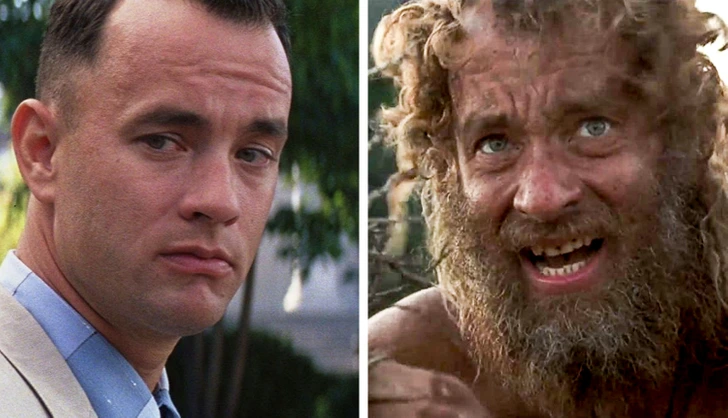 Mnogi ljudi vole Toma Hanksa zbog Forresta Gumpa. I želimo vam pokazati koliko se promijenio za Cast Away. Hanks je uzeo jednogodišnju pauzu od snimanja kako bi izgubio više od 40 kilograma i pustio bradu i kosu.
Gary Oldman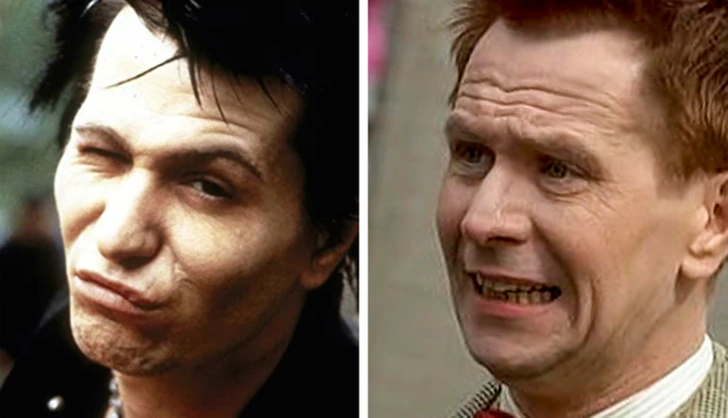 Ovaj britanski glumac poznat je po svojim sposobnostima transformacije. Pogledajte samo koliko je drugačiji u Sidu i Nancyju i međudržavnoj cesti 60.
Ben Kingsley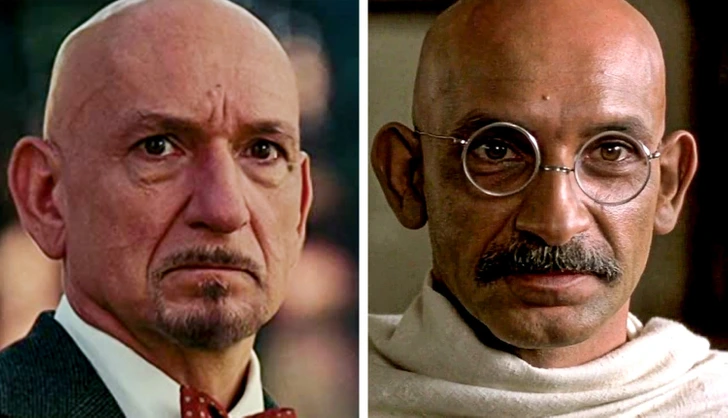 Ben Kingsley glumio je Mahatmu Gandhija u filmu Gandhi iz 1982. Kako bi što više sličio slavnom Indijcu, nosio je puno šminke. Ova uloga proslavila je Kingsleyja na početku njegove karijere.
James McAvoy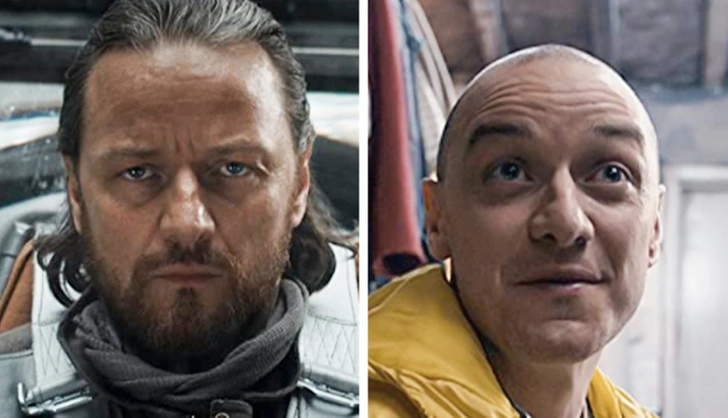 Vrlo je dobar u transformacijama. Glumac izgleda kao 2 različite osobe u His Dark Materials i Split.
Eric Bana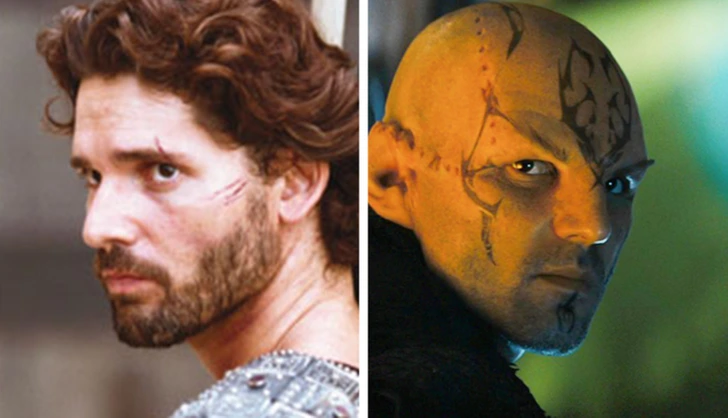 Australski glumac Eric Bana glumio je negativca Nerona u Zvjezdanim stazama. Glumac je izgledao toliko drugačije da ga čak ni njegov vlastiti agent nije prepoznao na setu.
Johnny Depp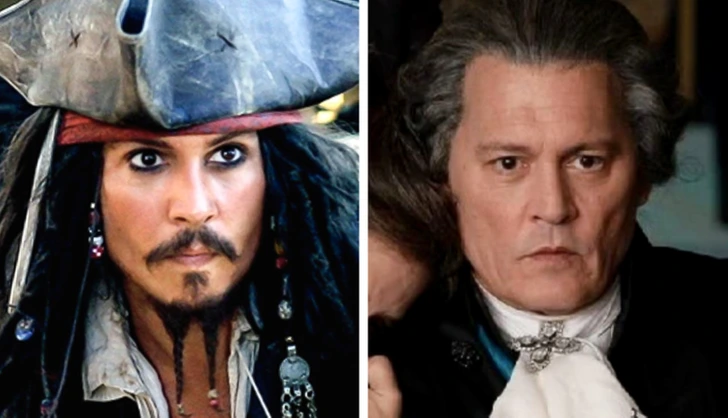 Johnny Depp imao je puno ekscentričnih uloga, a teško je odabrati njegovu najbolju transformaciju. U novom filmu, Jeanne du Barry, glumit će kralja Luja XV., a mi ga jedva čekamo vidjeti na velikom platnu.