Prva stvar koju vidite na slici otkriva vaš najdublji karakter!
Ne postoji tačan ili netočan odgovor kada su u pitanju optičke iluzije. Bez obzira koliko dugo gledali ilustraciju, svaka osoba može imati drugačije viđenje, a različiti odgovori mogu otkriti različite karakteristike.
Na primjer, ono što prvo primijetite u ovoj optičkoj iluziji može ukazati na vašu emocionalnu osjetljivost ili moralnu čvrstinu, kako je objašnjeno u videu Tiktokerke @mia.yilin.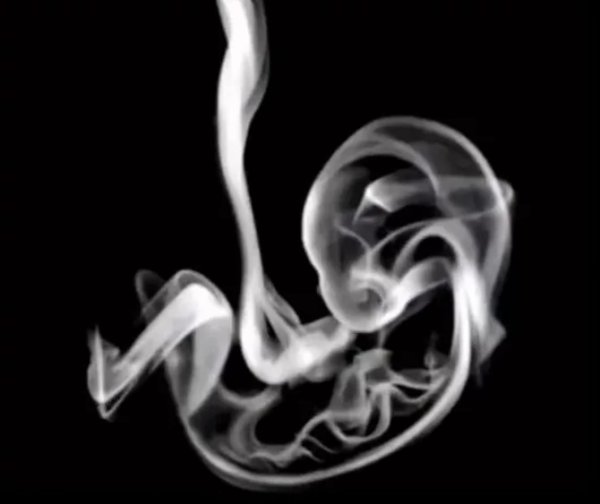 Simbolika dima:

– Ako ste prvo primijetili dim, to može ukazivati da vam je važno što drugi misle o vama, te pridajete veliku važnost svojoj reputaciji. Često želite pokazati svoju najbolju stranu drugima i uživate u komplimentima i pohvalama. Međutim, negativni komentari o vama mogu vas duboko pogođeni. Kada su u pitanju odnosi, možda osjećate strah od gubitka bliske osobe, osobito ako ste emocionalno povezani s tom osobom.
Možda će vas zanimati:
Test ličnosti oblika šake: Vaš oblik šake otkriva tajne vaše osobnosti
Simbolika fetusa:

– S druge strane, ako ste prvo primijetili fetus u dimu, to može značiti da držite čvrste moralne principe koje slijedite u susretu s teškim ljudima ili situacijama. Imate čvrst osjećaj pravde i nikada ne odstupate od svojih moralnih uvjerenja, bez obzira koliko privlačne neke iskušenja mogu biti. Važnije vam je zdravlje i dobrobit, kako vlastita tako i vaših bližnjih, od velikog bogatstva.
Što se tiče vaših najvećih želja, možda nisu vezane uz materijalno bogatstvo. Umjesto toga, težite stabilnosti, sreći i miru s vlastitim životom i ljudima koje volite.