ODRAZ KULTURE: Ovih 8 manira ponašanja morate znati
Lijepo ponašanje ne pokazuje samo da poštujete one oko sebe, već i da poštujete sebe. To je zato što ćete ostaviti dobar dojam potaknuti ljude da vam se požele približiti. Htjet će biti u vašem društvu jer znaju da ćete se prema njima odnositi s poštovanjem. Također, maniri će vas odvesti daleko u vašoj karijeri, bez obzira na to čime se odlučite baviti, piše Brightside.me
1. Kako prihvatiti komplimente.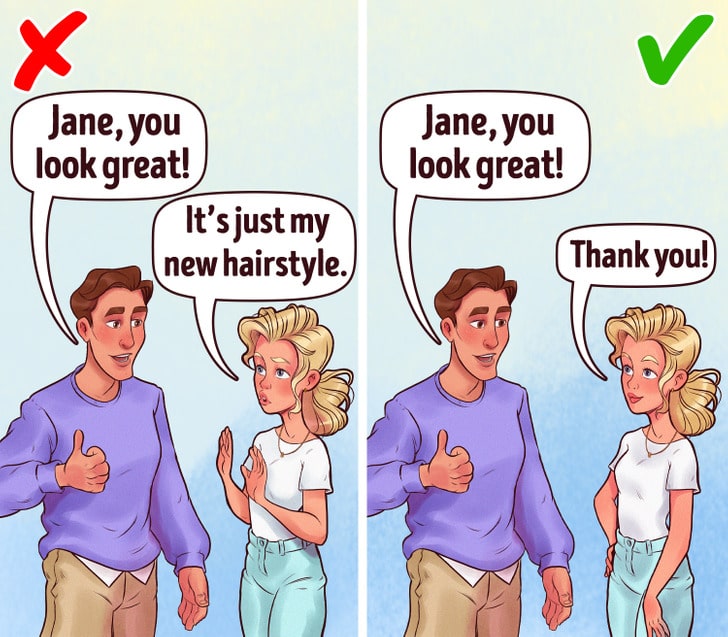 Osoba s dobrim manirima može prihvatiti komplimente, jer zna da su vrijedni lijepih riječi. Kratko "Hvala!" dovoljan je uz ljubazan osmijeh. Ne trebaju započeti lažnu raspravu i opovrgnuti pohvalu – to bi moglo posramiti osobu koja daje kompliment.
Jedno od glavnih pravila je da gledate u oči sugovornika — bez obzira je li to vaš poznanik, rođak, dijete, odrasla osoba, konobar ili vaš šef. Neprihvatljivo je tijekom razgovora gledati u zid, nečiju kravatu ili tuđe cipele. Pažljiv pogled u oči pokazat će da je usredotočena na ovaj razgovor, da je ne ometaju druge stvari i stoga ne dopušta nepoštivanje osobe s kojom razgovara.
2. Kako ostaviti šalicu kad popijete kafu.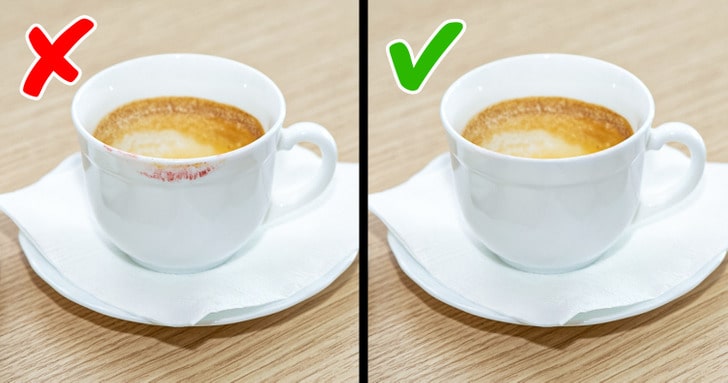 Iako su mrlje od ruža na salvetama prihvatljive, one definitivno ne izgledaju dobro na šalici. Budući da se ostavljanje takvih tragova smatra znakom lošeg ponašanja, evo nekoliko savjeta kako to možete izbjeći:
Neprimjetno i brzo poližite šalicu prije ispijanja. (masti i voda se ne miješaju).
Prije gutanja pažljivo maramicom uklonite višak ruža s usana.
Nanesite podlogu za ruž ili olovku za ruž ispod ruža za usne, a zatim nakon nanošenja ruža obrišite usne maramicom.
3. Kako objesiti torbu.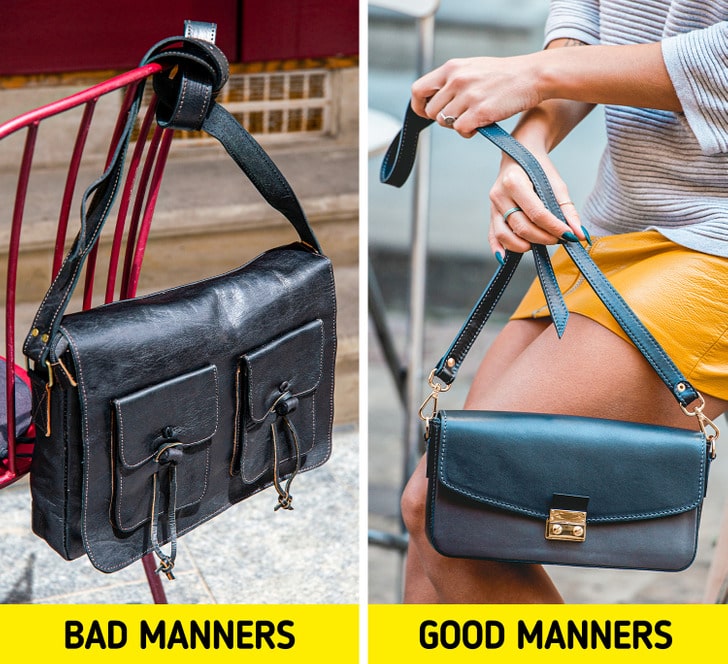 Kad sjednete za stol, torbu stavite na prazan stolac pored sebe, na koljena ili iza sebe. Staviti ga na pod ili objesiti na naslon stolca nije prikladno jer može drugima smetati.
Kada se krećete kroz gomilu, držite torbu lijevom rukom i nosite je na lijevom ramenu ili je skinite s ramena i držite ispred sebe. Budite pažljivi prema drugima kada torbu oblačite ili skidate s ramena kako nekoga nenamjerno ne biste udarili.
4. Kako staviti ubrus u krilo.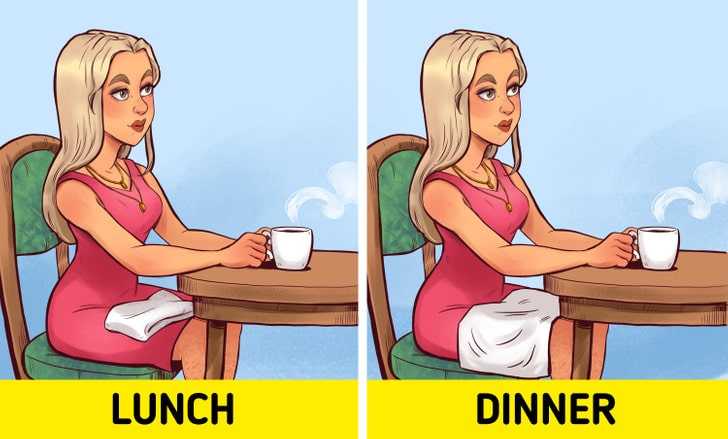 Salvetu uzetu sa stola za blagovanje treba staviti u krilo, presavijati je na pola za vrijeme ručka i držati je rasklopljenu za vrijeme večere. Nije zabranjeno staviti laktove na stol. Glavna stvar koju treba imati na umu je da se to može učiniti prije obroka ili u pauzama između jela.