TEST KOJI ĆE OTKRITI MNOGE STVARI O VAMA: Šta ste prvo vidjeli na fotografiji?
Ovaj test pomoći će vam da vidite najbolje što imate kada je ljubav u pitanju. Ljubav je ono što pokreće naše živote i uvijek nas čini još boljim.
Želite li znati šta vas u ljubavi doista izdvaja? Ovaj jednostavan test  će vam reći.
Vaš odgovor će vas natjerati da otkrijete svoju najveću vrlinu u ljubavi.
TEST: Šta ste prvo vidjeli na slici?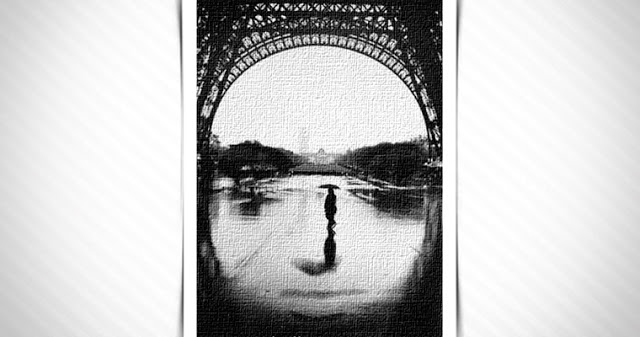 Sada provjerite svoj odgovor.
Ako ste prvo vidjeli Eiffelov toranj
Ako je prvo što primijetite na slici Eiffelov toranj, onda ste nedvojbeno veliki sanjar i neizlječivi romantičar.
Stoga je vaša ljubavna vrlina kreativnost: znate kako dati novi izgled vezama, uvijek pronalazite nove načine.
Za vas je ljubav život i uvijek nastojite voljeti na sve moguće načine.
Ako ste prvo vidjeli djevojku s kišobranom
Ako ste vidjeli djevojku kako šeta po kiši, vaša ljubav je da prihvatite svog partnera onakvim kakav jeste i da ga nikada ne pokušavate promijeniti. Vi ste tolerantna osoba puna razumijevanja.
Vrlo ste jasni oko svog puta, a ako nađete nekoga tko želi ići s vama, imat će slobodnu i bezbrižnu ljubav. Moći ćete imati zdrave odnose jer kada stvari postanu toksične, jednostavno otpustite taj odnos! Ljubav je za vas sloboda, i to je velika vrlina.
Ako ste prvo vidjeli lice
Ako je prvo što ste vidjeli bilo lice, to je zato što je vaša najveća ljubavna vrlina vaša komunikacija. Vi ste neko ko doslovno daje sve od sebe svom partneru kada se zaljubite.
Ponekad se možete osjećati kao da dajete više nego što primate, a to vas može rastužiti. Ali uvijek zapamtite ovo: kada pronađete pravu ljubav, vratit će vam se sve što ste dali svijetu i bit ćete jako sretni.